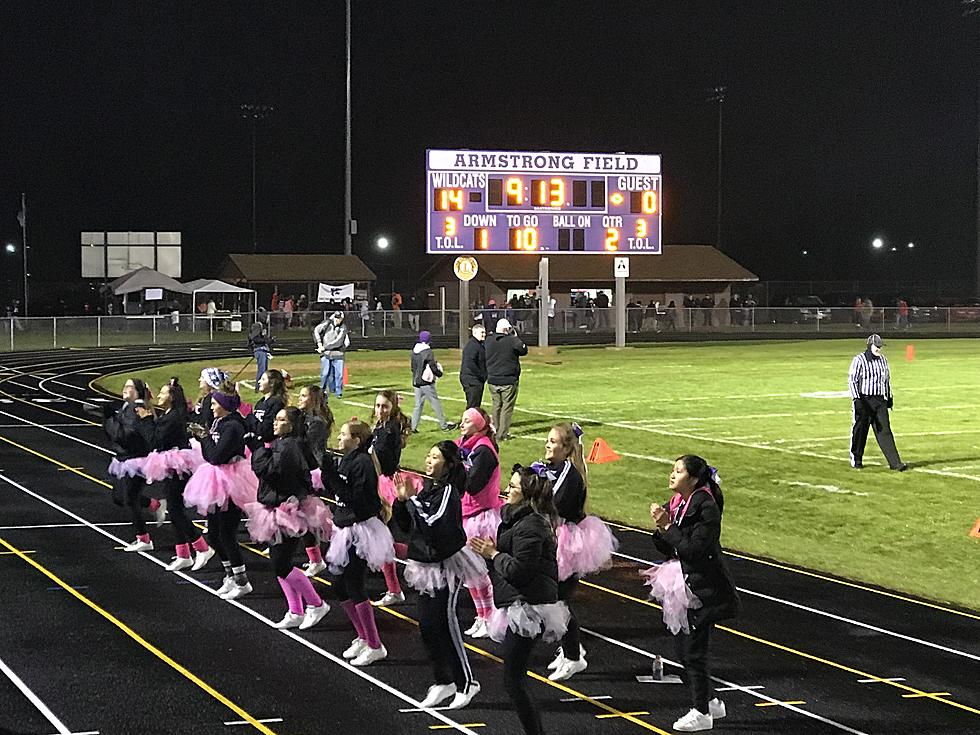 Halftime Proposal Steals The Show At Three Rivers Football Game
Three Rivers Varsity Cheer Team- Armstrong Field Three Rivers, Michigan
The Three Rivers Varsity Football game was one for the ages. Not only were they wrapping up a very successful regular season, the halftime show featured a marriage proposal between two alumni.
Dariel Carr and Alexis Bradshaw met as students at Three Rivers Armstrong Field during the Homecoming game in 2009. Dariel graduated in 2011 and is now a Pharmacy Technician in Kalamazoo County. While Alexis graduated in 2010 and is now a Teacher for Bullfrogs and Butterflies Learning Center as well as the Three Rivers Band's Color Guard Coach. The two share a daughter, 16 month old Malia. A true hometown love story coming full circle.
At the end of the halftime performance, the announcer called Alexis to the field "For a very important question". That is when Dariel comes out and asks Alexis to marry him. See the video of the special moment below.
Congratulations to the happy couple and congratulations Three Rivers Wildcats on a winning season.