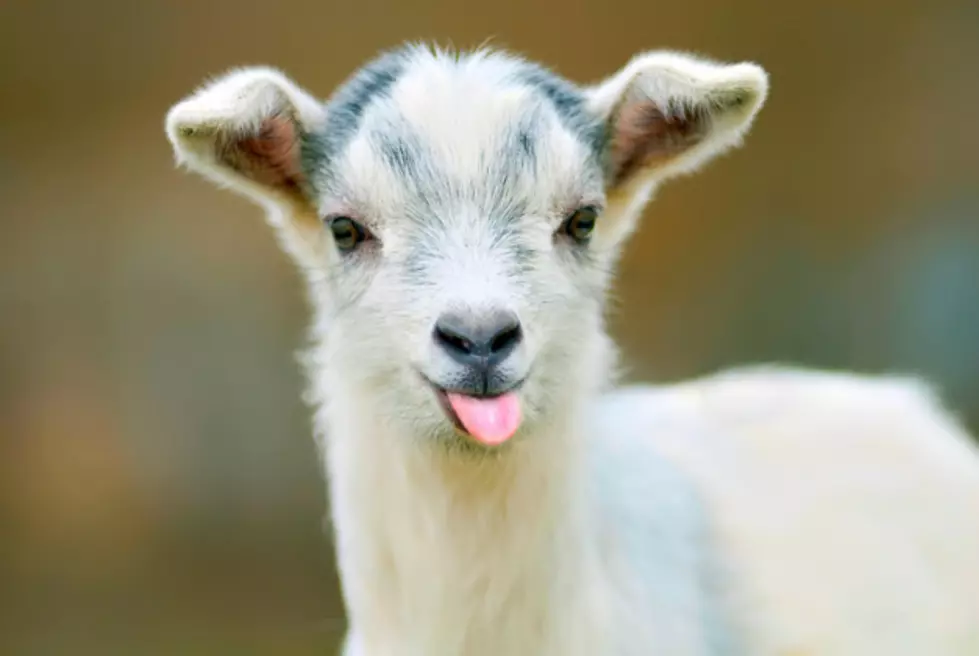 Speedy The Goat Saves A Family From A House Fire
maximili/ThinkStock
Thanks to Speedy the goat and the Weiner Fire Department, a family made it out of a house fire alive!
Speedy was the newest member of the Bruce family, but he had definitely earned his place! As a birthday gift to 10-year-old Abigail Bruce, Speedy had only been around for 2 days when he woke her up in the middle of the night to alert her of a fire in the house. Bruce then went and woke up the rest of the family just before the fire engulfed the garage and was making its way to the windows. The family jumped from a bedroom window and made it out safely.
Although there is significant smoke damage, the Bruce family said it would have been a lot worse if it wasn't for the brave little goat.
So there we have it, folks!  We all have to go get ourselves a pet like Speedy!