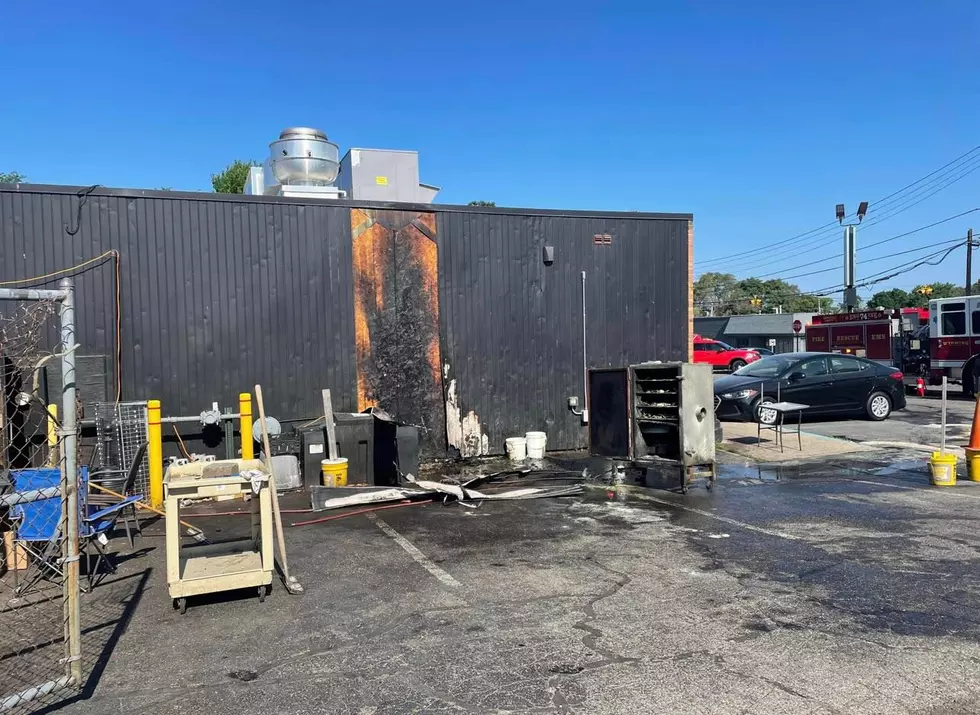 West Michigan Brewery's Smoker Catches Fire, Fundraiser Surpasses Goal in One Day
TwoGuys Brewing, Facebook
After a few difficult years during the pandemic, a Grand Rapids-area brewery and restaurant had another tough setback.
TwoGuys Brewing in Wyoming shared to social media that their smoker, in which they produce most of the meat they serve, caught fire on Tuesday morning.
According to a GoFundMe set up for TwoGuys Brewing,
We had a fire outside in our smoker. This is the smoker that produces nearly all the meat we serve and we really can't do without it. After the "Covid years" there just isn't money in the budget to replace the smoker and siding. We were encouraged to ask our community for help and although it chafes us a bit we decided they are right. It's time for us to ask. We appreciate any help!
The initial goal of the fundraiser was $2,500. In less than a day, that goal was surpassed! Currently, more than $4,300 has been raised.
TwoGuys Brewing says that anything over the insurance deductible and the cost to  to repair, replace, and clean up will be donated to to local charities.
TwoGuys Brewing first opened at 2356 Porter St SW in March 2018. After years in the local beer scene and running a home brew club, Tom Payne and his wife Amy Hamilton-Payne renovated an old firehouse for the brewery and a one-time 7-Eleven for the taproom. Last summer the brewery began distributing throughout the state.
Owners say of the food they serve,
Our evolving menu starts from scratch to make sure the food on your plate shares the same integrity with the beer in your glass. That doesn't mean our meals are fussy, but the house-smoked meats, hand-cut fries, and intentionally sourced ingredients show we care about what you're eating.
Their menu includes brisket, roast beef, and pork shoulder, and they often do special features like ribs and recently, a whole hog series --  all made in their smoker that they'll now be able to replace!
14 Foods That Michiganders Love
There are some foods that are just Pure Michigan. Here are 14 treats that Michiganders can't get enough of.