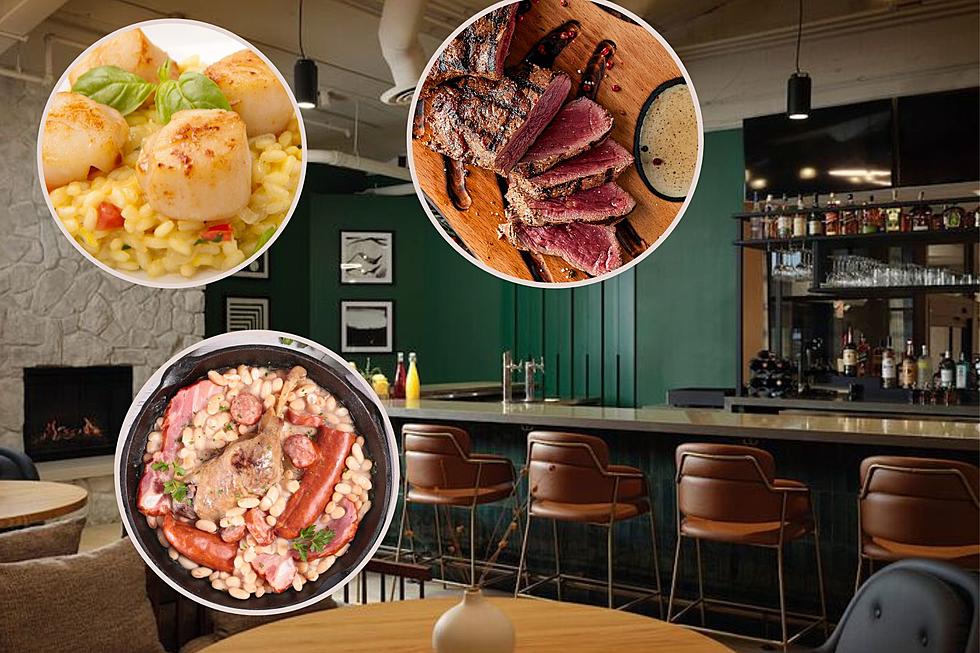 New French Creole-Inspired Restaurant Opens in Grand Rapids Hotel
Booking.com/ Canva Pro
Looking for a new place to grab a bite and some drinks? A restaurant serving French Creole-inspired food is now open in Grand Rapids.
Solace Restaurant Opens Inside Sheraton Grand Rapids Airport Hotel
Formerly the Plaza Hotel on 28th Street, the recently fully renovated and remodeled space is now the Sheraton Grand Rapids Airport Hotel.
In addition to the spiffy new hotel, there's also a new restaurant!
It's called Solace, and it officially opened April 14, 2023.
Menu at Solace Grand Rapids
Owners say "Solace Restaurant brings the true meaning of solace back to relevancy by providing true solace, (comfort) to its patrons 365 days of the year through incredible French Creole-inspired food, and service that truly comforts the soul."
The appetizer menu at Solace includes Fried Oysters on a Half Shell, Mini Crabcakes, Fried Jambalaya Bouletts (fritters), and a Pickled Platter.
For entrees you'll find Smoked Chicken Cassoulet, Blackened Scallops with Sweet Corn Risotto, Slow Braised Short Rib Mac and Cheese. There's also a Meat Platter that includes Steak, Chicken, Pork, and choice of sides.
The restaurant is also open for breakfast each day. The breakfast menu includes Salmon Croquets, Bread Pudding French Toast, Chicken and Biscuits, Sweet Potato and Collard Green Skillet, Corn Bread Benedict and more.
Specialty cocktails include the Smoked Sazerask, Clarified Milk Punch, Ramos Gin Fizz, and Hurricane.
Check out Solace's full menu here!
There's also a special Jazz Brunch Buffet each Sunday 10a.m. to 2p.m.
LOOK: 35+ New West Michigan Bars and Restaurants to Check Out
West Michigan is a great place for foodies!
More than 35
new restaurants and bars
, including Mexican restaurants, seafood restaurants, pizza joints, cocktail lounges, and more have opened up in West Michigan in the past year.
How many have you been to?
16 West Michigan Restaurants Featured on National TV
West Michigan has a great foodie scene! Through the years, national TV shows like Food Paradise, Cheap Eats, and Diners, Drive Ins, and Dives have shot at West Michigan restaurants.
How many have you visited? Which local restaurants do you think SHOULD be featured on national TV?