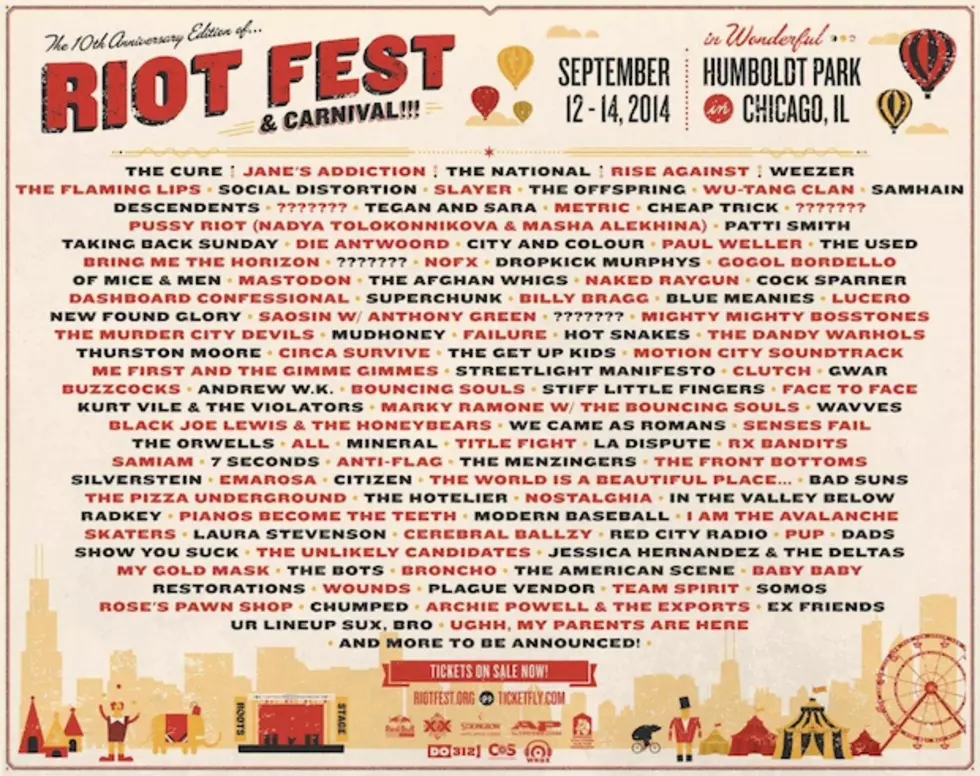 Rise Against, Slayer and Bring Me the Horizon Highlight Riot Fest Chicago
Riot Fest Chicago
Following the recent announcement of the Toronto lineup, the organizers of Riot Fest have now unveiled the list of bands performing at the Chicago and Denver editions of the festivals, as well.
While there are a great deal of alt-rock acts, there are a number of heavy hitters on the bills.
The Chicago lineup will be headlined by The Cure, but will also feature hard rock and metal acts like Slayer, Rise Against, Jane's Addiction, Bring Me the Horizon, Social Distortion, The Offspring, Mastodon, We Came As Romans and more. Curiously, GWAR are also on the bill, which is a bit of a mystery considering that frontman Oderus Urungus (aka Dave Brockie) passed away in March. There have been no announcements as to whether the band will continue on without him.
The Denver lineup (seen below) will also feature The Cure, Slayer, Rise Against, Bring Me the Horizon, Social Distortion and We Came As Romans, as well as A Day To Remember and many more acts.
Riot Fest takes place Sept. 6-7 in Toronto; Sept. 12-14 in Chicago; and Sept. 19-21 in Denver.
For tickets and other information on all three festivals, visit the official Riot Fest website.