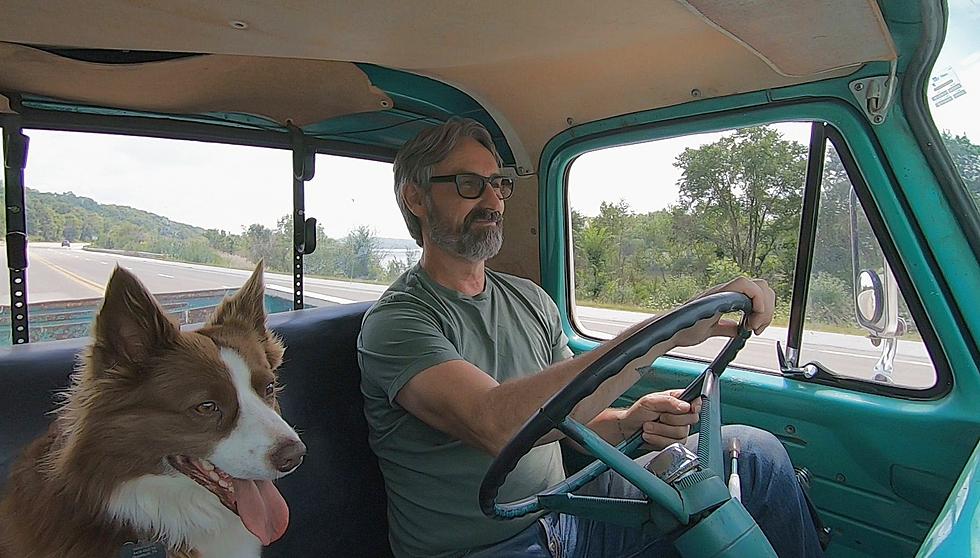 Popular TV Show American Pickers Is Coming To Michigan Soon
Credit: Antique Archaeology via Facebook
If you're a fan of rare collector items then you've probably seen an episode or two of American Pickers on the History Channel.
The show follows antique and collectible pickers Mike Wolfe and Frank Fritz, who travel around the United States to buy various items for resale, for clients, or for their personal collections. Danielle Colby runs the office of Wolfe's business, Antique Archaeology, from their home base in Le Claire, Iowa.
Soon the popular TV show will be stopping in Michigan looking to find sizeable, unique collections and learn the interesting stories behind them.
In a press release this week, the Ionia Area Chamber of Commerce shared the news.
The American Pickers are excited to return to Michigan! They plan to film episodes of The History Channel hit television series throughout your area in May 2022.

 
What Is The TV Show American Pickers About?
https://www.youtube.com/watch?v=Ef4iapDc8Mg&ab_channel=CrazyAboutTV
American Pickers is a documentary series that explores the fascinating world of antique "picking" on The History Channel. The hit show follows skilled pickers in the business, as they hunt for America's most valuable antiques. They are always excited to find sizeable, unique collections and learn the interesting stories behind them.
How To Get On American Pickers
You can contact the show with your name, phone number, location, and collection description at americanpickers@cineflix.com, or by calling (646) 493-2184. You can also contact the show via Facebook.
Cool Items On American Pickers
https://www.instagram.com/p/Caukp05ORgZ/
1959 Cadillac Fleetwood
https://www.instagram.com/p/CaAsXaXvyRH/
1932 Mobil Pegasus Horse Sign
https://www.instagram.com/p/CZcXA7xFkyG/
Two Original Gremlin Statues Used For The Animation Of The Film "Gremlins"
https://www.instagram.com/p/CY7CX9WMHKi/
1934 Schwinn Aerocyle Streamline Bike
https://www.instagram.com/p/CYRy0pGOl1y/
I can't wait to see what the guys find in Michigan.
Rustic Lake Mansion is One Michigan's Most Expensive & Luxurious Airbnbs
Welcome home to the most incredible home on Mullett Lakes Red Pine Point. This beauty in Northern Michigan offers a 9,000 sq ft main house and a 2,600 sq ft carriage house, all located on 2 ½ wooded acres with 100' on Mullett Lake. With 9 bedrooms and 12 bathrooms, there is more than enough room to sleep 22 guests. The detail paid to keeping an outdoor rustic vibe is only part of the allure of the magnificent Airbnb. Guests will enjoy ammenities such as; a full blown workout room,steam shower,sauna, large game area with an 8' pool table, 22' full size shuffleboard,Chexx Bubble Boy hockey,Golden Tee, 2 multicades,5 pinballs and 2 bar top megatouch games. There is even a beautiful Dublin style pub bar for entertaining.
The outdoors are as cool as the indoors with a huge backyard for volleyball along with a hot tub and fire pit. Guests can also enjoy time by the lake relaxing on over 1,600 sq ft of decks with a screened gazebo. The pontoon boat is available to rent by the week.
So what's the rental going to run you? About $1900 per night depending on the time of year.
Check out why this is exactly where you need to spend your next Pure Michigan vacation.
Casey Kasem Property Auction Goes Back to His Michigan, Detroit Childhood
Casey Kasem (Scooby-Doo, American Top 40) and Jean Kasem's (Cheers, The Tortellis, Ghostbusters) Property Auction featuring Hollywood, Rock and Sports Memorabilia Back To His Detroit, Michigan Childhood,