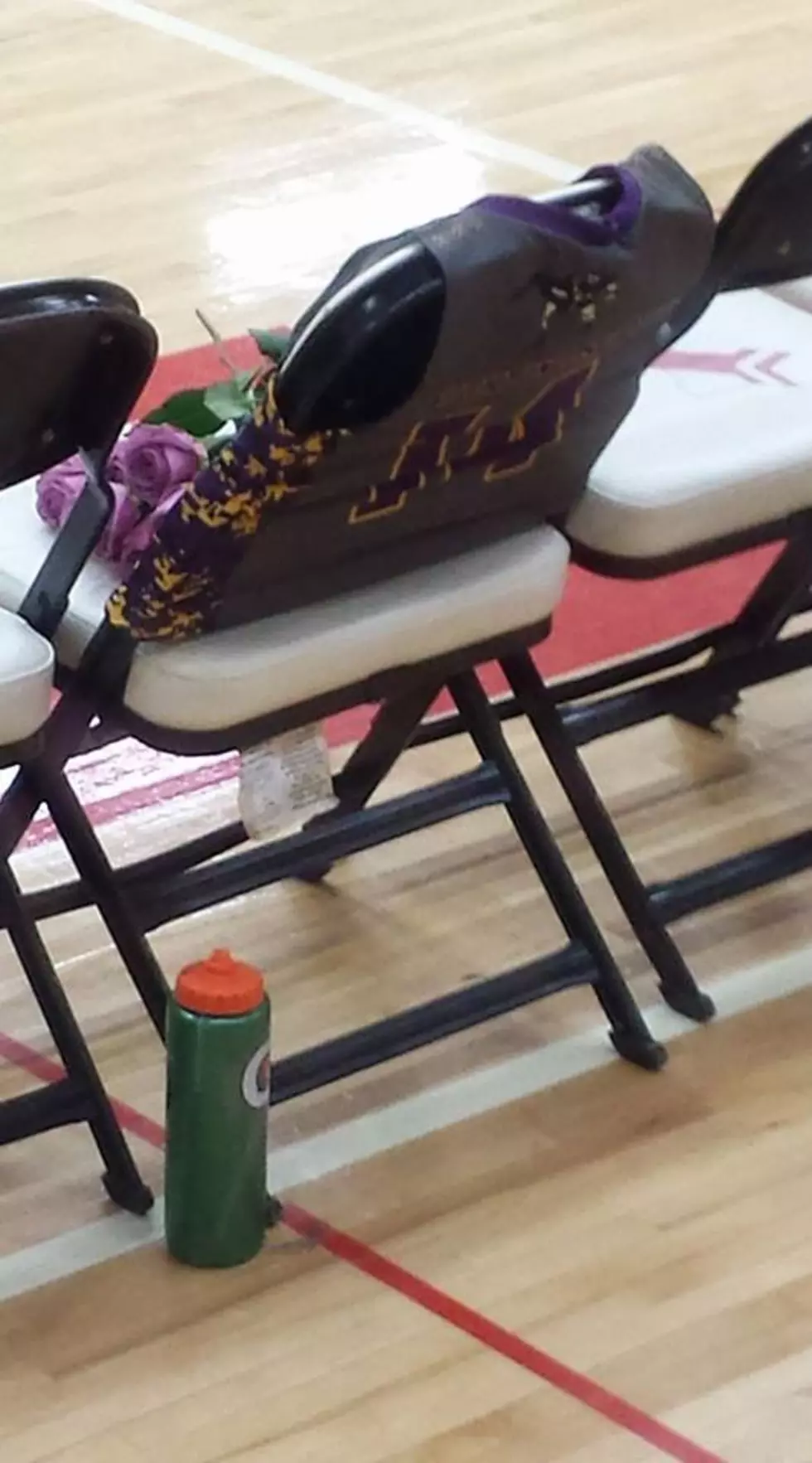 People Doing Good: Lowell Basketball Team Honors Caledonia Player In A Touching Gesture
Shelly Stammis via Facebook
Ok, heads up, this will probably make you cry, but good tears!
Back in October, right before the high school basketball season started, Caledonia junior Macayla Kohn was killed in a car accident.  This was a big blow to her teammates and the other students at Caledonia High.
Every game this season, Macayla's teammates have set out a chair in her honor.   Up until this week, no other school has acknowledged the extra chair.
This past week, the girls travelled to Lowell to play the Red Arrows and before the game the Lowell Girls Basketball team paid tribute to Macayla by adding to her teams memorial.
During a moment of silence in Macayla's honor, each Lowell teammate walked over and laid a rose in her chair.
As Shelly Stammis said in a Facebook post that has now been shared over 1,500 times:
 What a blessing you guys were tonight and what a special gift to our girls.
Such an amazing story, it didn't take but just a minute and a few dollars for flowers, but had an AWESOME impact on Macayla's teammates!  As Shelly says at the end of her post, let's' follow their example; remember LOVE WINS!   Kudos, Red Arrow ladies!