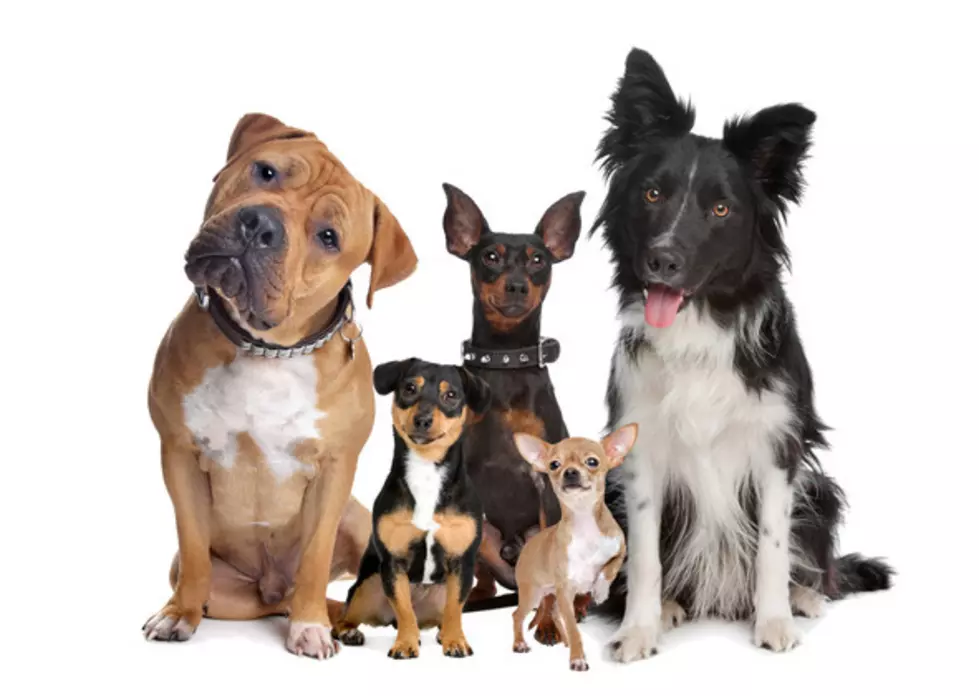 Ottawa County Releases Top Dog Names of 2016
Zoonar, Erik Lam/ Thinkstock
Did you get a new pup last year? What did you decide for a name?
Ottawa County has released the top dog names for 2016-- see if your furry friend's name made the list!
In Ottawa County, the full name of a dog needs to be provided to obtain a license. According to a press release from the Treasurer's office, the most popular name of 2016 was Bella. Bella topped the list in 2014 and 2015 too.
Here are the Top 10 Dog Names in Ottawa County in 2016:
Bella
Max
Lucy
Charlie
Sadie
Buddy
Molly
Bailey
Sophie
Maggie & Daisy (tied)
They also took note of some names a bit more out of the ordinary in Ottawa County, like pups named Tuna, Pavlov, Worf, Hawkeye, Miracle, and Astrid Fransworth.
While Michigan law requires that dogs have a current county license with the tag displayed, Ottawa County Treasurer's office estimates that less than half of all dogs in the county are licensed.
The department stresses the importance of licensing your dog,
"Licensing your dog is one of the most important things you can do as a pet owner," said Brad Slagh, Ottawa County Treasurer. "The health of our community and our pets is protected when all dogs are licensed. A license lets everyone know that your pet is not homeless or a stray, and it helps quickly reunite you and your pet should your dog become lost. A license also helps to protect the public from rabies, since licensed dogs must have a proof of vaccination."
In Ottawa County, dogs must be licensed at four months. Licenses can be purchased online at the miOttawa Service Center, by mail, or in person at the Ottawa County Treasurer's office. Many township and city offices and participating veterinarian offices offer licensing too.