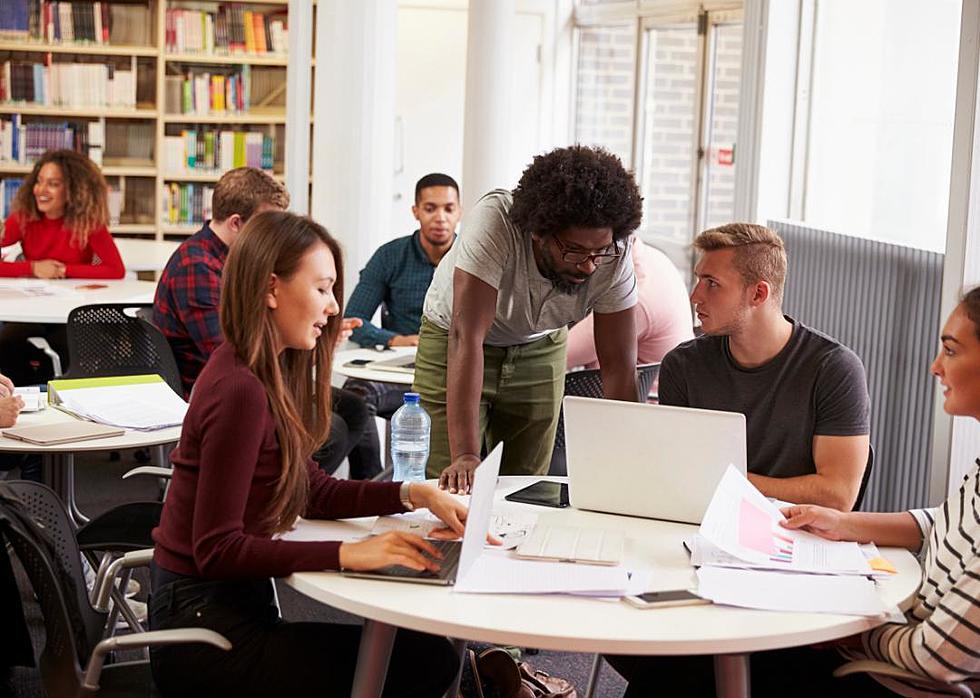 New Program in G.R. Will Employ 1,000 Young People this Summer
Canva
Several young people in Grand Rapids will have an opportunity to make some extra money this summer.
During Tuesday night's city commission meeting, Grand Rapids unveiled a new program, GRow1000, it's aim to hire 1,000 young people this summer. The city will give its youth access to local businesses, employers, and government to connect for a job. These include jobs in the healthcare industry, education, manufacturing, and more.
The program is open to Grand Rapids residents between 15 and 21-years-old and must be eligible to work in the U.S. Those living in the 49503, 49507, 49508, and 49509 zip codes will get priority among applicants since they face some of the greatest disparities in the city.
Those hired will be paid $10/hour for up to 20 hours per week, including the 5-hour mandatory training before employment begins.
Grand Rapids is home to 9,000 people who fall in the 15-21 category.
If you're a parent who thinks this would be a great opportunity for your kid, pass it along and let them know they have until June 29 to fill out an application. Placements will begin the week of July 13 and will last until August 21.
You can help the young adults of Grand Rapids by sponsoring student wages or hiring 5-50 youths if you're a business owner or part of an organization. Get more info here.
These are just some of the following businesses who have committed to being a part of GRow1000 thus far:
Amway
Blue Cross Blue Shield of Michigan
Cascade Engineering
Grand Valley State University
Huntington Bank
Kent County
Meijer
Metro Health
Rockford Construction
Spectrum Health
Steelcase
Trillium Investments
Wege Foundation
Enter your number to get our free mobile app
West Michigan Art Teacher Spreads Joy with Sidewalk Drawings