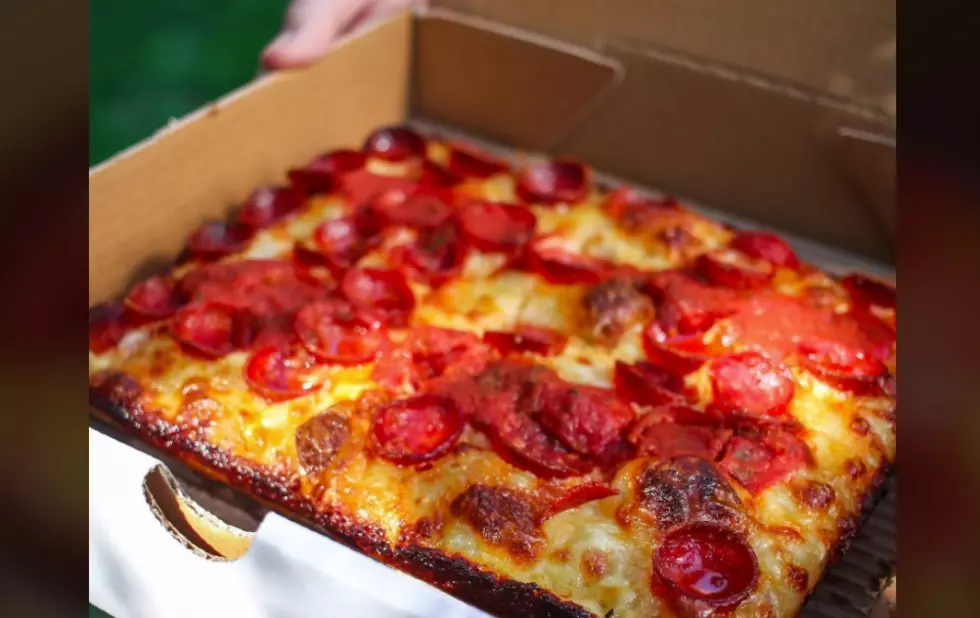 New Detroit-Style Pizza Joint Opens in Eastown
Quarantino's/ Facebook
We now have a new pizza option in Grand Rapids! Quarantino's is now open in Eastown.
Quarantino's at 1444 Lake Drive SE (where D'arts Donuts used to be) serves up Detroit-style pizza. Husband and wife restaurateurs Joel Wabeke and Sarah Wepman also ownThat Early Bird Café in Eastown and The Littlebird downtown Grand Rapids. Their other restaurant, King Fisher Deli, closed earlier this summer.
Wepman tells the Grand Rapids Business Journal they closed King Fisher "due to the bad timing of the pandemic and the difficulty of operating a successful concept there, but they were able to transfer Kingfisher's staff over to Quarantino's."
According to GRBJ, Wepman says they opened Quarantino's because they'd always dreamed of running a Detroit-style pizza place and "to give the couple a sustainable cold-weather takeout business for during the pandemic, as patio service at That Early Bird and Littlebird will close when the season ends, limiting the businesses' revenue streams."
Quarantino's serves specialty pizzas like The Nene pictured below; They also have Greek, Buffalo Chicken, Chicken Pesto, and a Mushroom-Mozzarella-Black Pepper pizza!
At Quarantino's, you can also build your own pizza, and they have a vegan menu too!
Also, it took me a minute... Quarantine - Quarantino's -- get it? What a perfect name for the times! In keeping with that theme, some items that have been running low during the pandemic Quarantino's is offering as "provisions", like yeast, flour, and sourdough starter.
Quarantino's is open Tuesday through Saturday, 4p.m. to 9p.m. and now offering take-out and catering. Orders can be placed by phone at 616-734-6833 or online. According to GRBJ, they'll be adding lunch hours and delivery soon.
Enter your number to get our free mobile app
KEEP READING: 3-ingredient recipes you can make right now