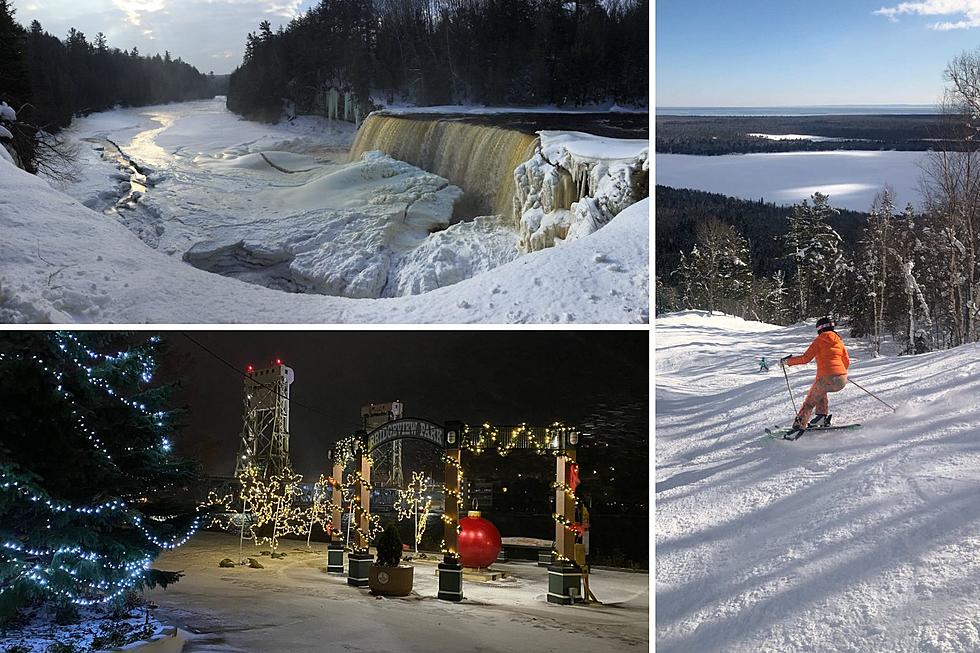 Michigan Location Ranked Among Best Destinations for Snow in U.S.
City of Houghton, Tahqhamenon alls State Park, Mount Bohemia/ Faceboo
Soon enough those snowflakes are really going to start flying and there is definitely something magical about this time of year in Michigan.
One spot here in the Mitten State is being recognized as a Top Destination for Snow in the U.S. in a USA Today and 10best Readers' Poll.
Twenty locations were picked by experts as best places in the country for snow because they offer lots of winter activities, gorgeous snow globe landscapes, and, of course, plenty of snow!
Which Michigan winter wonderland is on the list?
The Upper Peninsula!
Gorgeous at all times of year, Michigan's U.P. is particularly stunning in the winter and the skiing gets rave reviews.
Here's USA Today's praise for the U.P. -
From, skiing and sledding to snowshoeing and snowmobiling, there's plenty to do during winter in the Upper Peninsula towns of Sault Ste. Marie and Marquette. And while much of Mackinac Island is closed in winter, the trails are open for cross-country skiing in Mackinac Island State Park.
You can vote for Michigan's Upper Peninsula once per day until y Monday, December 4 at noon here.
Upper Peninsula Man Shares Photos of Stunning Michigan Moments
Photographer Shannon Kivi shares some of his favorite photos that he's taken over the years.
Gallery Credit: 906 Images
Don't Call Yourself A Yooper Unless You've Been To These Michigan Upper Peninsula Places
It can almost be looked at as a different state entirely, while encompassing everything beautiful about Michigan. There are some spots that are truly breathtaking, and if you've never planned a trip to the upper peninsula, make sure you're comfortable with long drives.