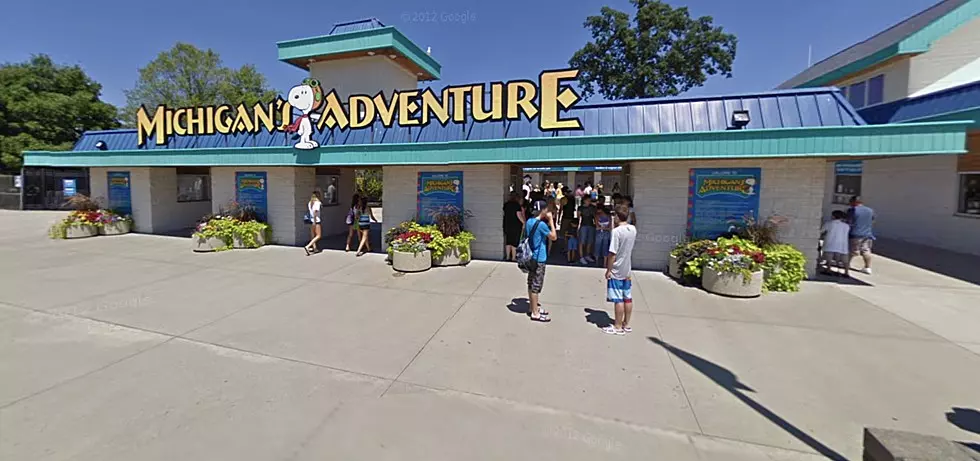 Michigan's Adventure to Hire 800, Host Virtual Hiring Event
Google
Looking for a new gig? Michigan's Adventure in Muskegon is hiring for approximately 800 positions.
The amusement park is set to open May 29, 2021. In regard to COVID-19, Michigan's Adventure says they continue to monitor state guidelines and work with industry and government officials to ensure their reopening plan meets all required health and safety regulations.
Ahead of the 2021 season, Michigan's Adventure has open positions in food, merchandise, games, admissions, security, maintenance, rides, lifeguards, park services, and more.
Their parent company, Cedar Fair, is hosting a National Hiring Day Virtual Event on Saturday, March 13, 2021. If you're interested in a job at Michigan's Adventure, get signed up here.
According to WZZM-13, Camille Jourden-Mark, Michigan's Adventure general manager said, "As our community looks to return to work or pick up shifts this summer, our virtual hiring day offers a safe and informative way to connect with our hiring teams now. For many associates, these jobs help pave the way for future career opportunities and provide skills, experiences, memories and friends that can last a lifetime."
The company says that Cedar Fair employees:
Get Real-World Experience In How Our Business Operates.
Develop Skills That Look Good On A Resume Or Application.
Interact With Different People Of All Ages And Backgrounds.
Learn About Cash Handling, Inventory, Customer Service, Food Preparation, Safety And Much, Much More.
They offer flexible schedules and you'll get free seasonal admission to all Cedar Fair parks, plus food and merchandise discounts.
40 Michigan Towns With Names Even Life-Long Michiganders Can't Pronounce