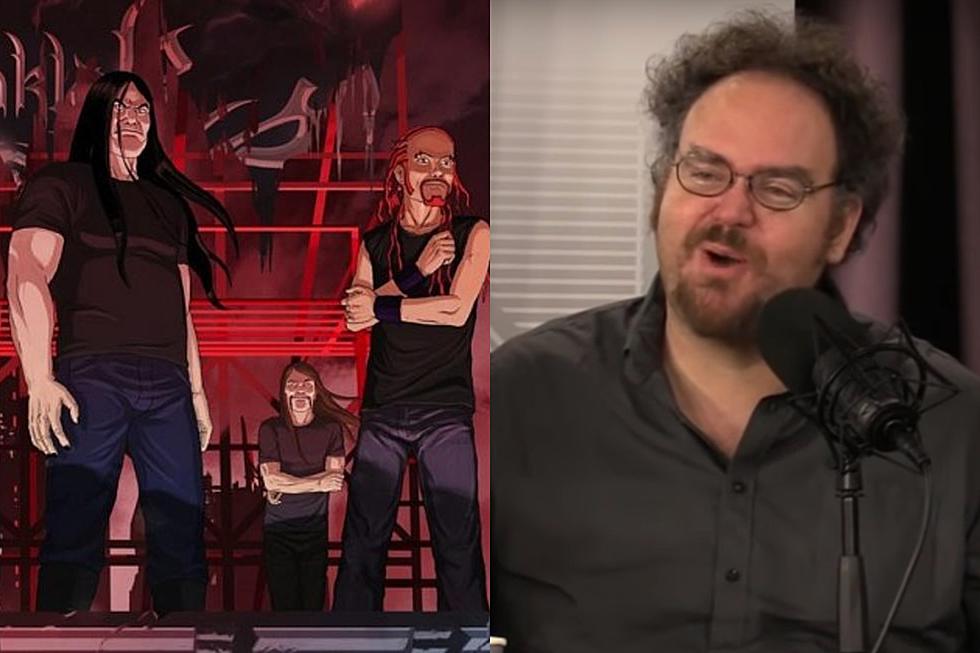 'Metalocalypse' Director Jon Schnepp Dead at 51
Adult Swim / YouTube:
JT Mahoney
Metalocalypse writer, director and producer Jon Schnepp has died after suffering a "massive stroke." The news was confirmed via a statement from Schnepp's partner, Holly. "He had a blood clot removed from his left carotid artery, but the bleeding could not be stopped," she wrote. "Irreparable and catastrophic damage was caused to both hemispheres and all brain activity ceased." Schnepp was 51.
Schnepp was admitted to a Los Angelas-area hospital late last week. Holly wrote in an update at that time, "My future husband is sicker than I've seen him in 15 years, and not being there with him is killing me. Health is all we have you guys. Nothing else matters if you don't have your health. You can't fight the world's bullshit without it."
A GoFundMe campaign has been launched to help Schnepp's family with his medical expenses. $108,194 of a $150,000 goal has been raised at the time of this report. Donation options via Venmo and PayPal are available as well. You can see additional information in Holly's post below.
Aside from Metalocalypse, Schnepp has worked in some capacity with everything from Ferris Bueller's Day Off (as an actor) and Aqua Teen Hunger Force (as a writer) to The Death of Superman Lives: What Happened? (he was the director, producer, and writer). He also appeared as an extra in Iron Maiden's "Be Quick or Be Dead" and Metallica's "The Memory Remains" music videos.
See Dethklok in the 50 Most Important Metal Bands in the 21st Century
Dethklok Play 'Wikipedia: Fact or Fiction?'