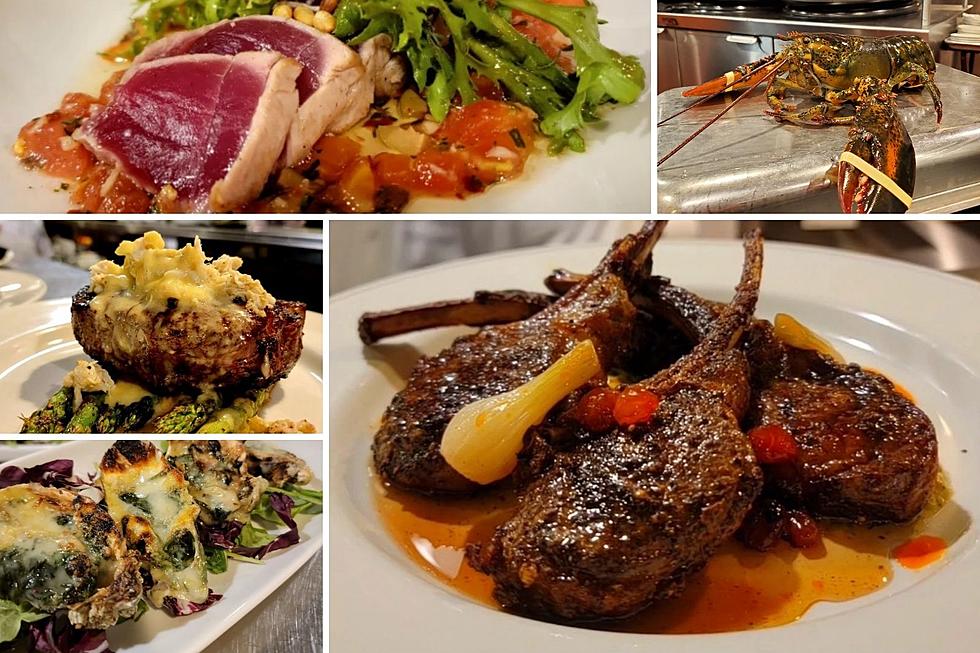 This Restaurant is Being Called the One Can't Miss Eatery in Michigan
The London Chop House, Facebook
Michigan sure has a lot going for it - of course the Great Lakes, beautiful beaches, awesome breweries, the Detroit Lions (for now) - and fantastic restaurants! The Mitten State is filled with great eateries, but is there one that is absolutely cannot miss?
A popular lifestyle publication sought to find the one, single, can't miss restaurant in each state.
According to 24/7 Tempo,
In every state there's inevitably at least one establishment that has attained iconic status, a place emblematic of its surroundings — a restaurant no food-lover should miss when in the vicinity.
So what joint in Michigan would have people saying, "You went THERE and you didn't eat at ________??"
What's The One Can't Miss Restaurant in Michigan?
To determine their ranking, 27/Tempo consulted reviews on Yelp, Trip Advisor, and Zagat, as well as write-ups from publications like Food & Wine, Eater, Thrillist, the Travel Channel, and The Daily Meal. They checked out city and state-specific sites and studied menus and historical information on restaurant websites. They made their infal choices based on these sources.
And the can't miss restaurant in Michigan?
The London Chop House in Detroit.
Here's 24/7 Tempo's praise for the restaurant,
Established after the repeal of Prohibition in 1933, the Chop House was Motor City's most famous restaurant for decades — the Detroit equivalent of New York City's "21" Club. Founder Lester Gruber sold the place in 1982, and it closed in 1991. After more than two decades, it reopened and was completely refurbished, in 2012. The fare is traditional — steak tartare, French onion soup, sautéed lake perch with shrimp, assorted steaks, etc. — and the place retains its old-time power-dining vibe.
Drooling over the menu at The London Chop House!
Appetizers include Lump Crab Cake, Steak Tartare, Berkshire Pork Belly, Oysters Rockefeller, and Calamari.
For dinner, choose from Australian Wagyu New York Strip, Filet Mignon, Dry Aged Boneless Ribeye, Double Cut Australian Lamb Chops, Brined Airline Chicken, Ahi Tuna, Baked Whole Fish, Sautéed Loup De Mer and Scallops, South African Lobster Tail, Braised Beef Short Rib, or Hamburger Steak with Foie Gras.
Sides include Asparagus, Mushrooms, Brussels Sprouts, Cauliflower Macaroni and Cheese, House Fried Potato, and Smashed Potato.
The London Chop House also has a cigar lounge.
They host private events and musical acts as well.
The London Chop House is located at 155 W. Congress and is open Monday through Saturday 4p.m. to 9:30p.m.
Check out more from The London Chop House on Instagram!
16 West Michigan Restaurants Featured on National TV
West Michigan has a great foodie scene! Through the years, national TV shows like Food Paradise, Cheap Eats, and Diners, Drive Ins, and Dives have shot at West Michigan restaurants.
How many have you visited? Which local restaurants do you think SHOULD be featured on national TV?