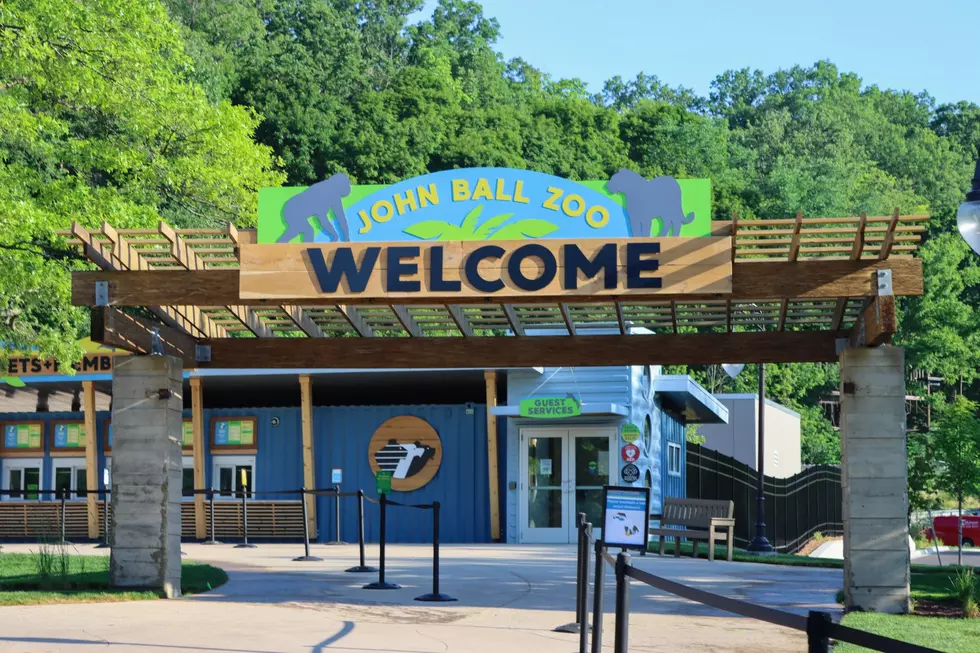 John Ball Zoo's Adult Night Out Comes Back June 10th
John Ball Zoo/Facebook
After a hiatus due to the pandemic, the John Ball Zoo has announced the return of their Adult Night Out.
If you love animals, drinking, and getting away from kids, John Ball Zoo's Adult Night Out is the perfect event for you.  This 21 and up event takes place in the evening at the zoo and has COVID protocols in place to reduce risk.
Adult Night Out features timed tickets that will reduce crowds inside of the zoo and they are limiting capacity to 1,000 visitors.  When you purchase a ticket you can choose between 6:00pm, 6:15pm, 6:30pm, or 6:45pm as an entry time.  Groups of 250 visitors will be allowed in at a time and they will be ushered through the zoo to promote social distancing.  The event ends at 9:00pm for all visitors.
Here is the description of the event from the John Ball Zoo website: "For guests 21 and older, these evenings offer a way to enjoy the Zoo after hours without any kids. These evenings are a perfect date night, a chance to network with your colleagues or to enjoy a friends' night out."
John Ball Zoo Adult Night Out Dates
June 10th
June 24th
July 15th
July 29th
August 12th
August 26th
You can purchase your tickets here for a price of $20 for non-members or $18 for members.  The 6:00pm tickets are already starting to sell out, so if you want to get the full experience, you better reserve those tickets now!
Check Out This Mario-Lovers Dream Offered on Airbnb