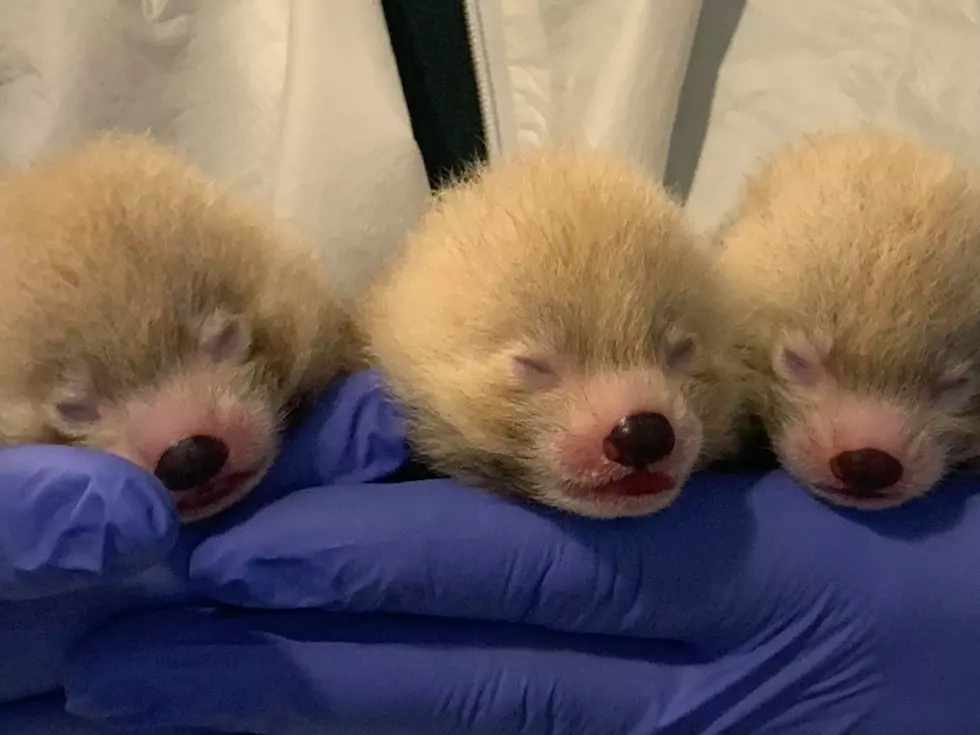 John Ball Zoo is Hosting a Baby Shower for Their New Animals & You're Invited!
John Ball Zoo/ Facebook
Okay, this has to be the cutest thing ever. To welcome all of their new baby animals and celebrate the new parents, the John Ball Zoo is hosting a baby shower and the public is invited!
The Animal Baby Shower will be held Tuesday, August 18 and throughout the day guests can partake in the party by playing Baby Shower Bingo. If you score a Bingo, you can get redeem it at one of the food/drink stands or gift shop for 15% off your purchase. In addition, when you visit the habitat of the new babies, staff will be showing how they care for them and their families.
In the past six months, seven different animals at the John Ball Zoo have welcomed babies including the red panda triplets, a Canadian lynx, a cotton-top tamarin, and even a poisonous arrow frog.
Each species requires different care so you can contribute by buying something off the baby wishlist while you're at the zoo or online through Amazon. As someone who's gone to a lot of "showers" I'll be the first to admit it can be overwhelming to find the right thing to buy (even with a registry), so you can always take the easy route and just give money as your gift instead! The zoo is also accepting monetary donations that can be contributed towards the baby shower. No card or gift bag necessary, lol.
The Animal Baby Shower will be held during normal zoo hours from 9 a.m. to 6 p.m.
Click here for more info about the baby shower and to check out the baby wishlist.
Enter your number to get our free mobile app
KEEP READING: What were the most popular baby names from the past 100 years?