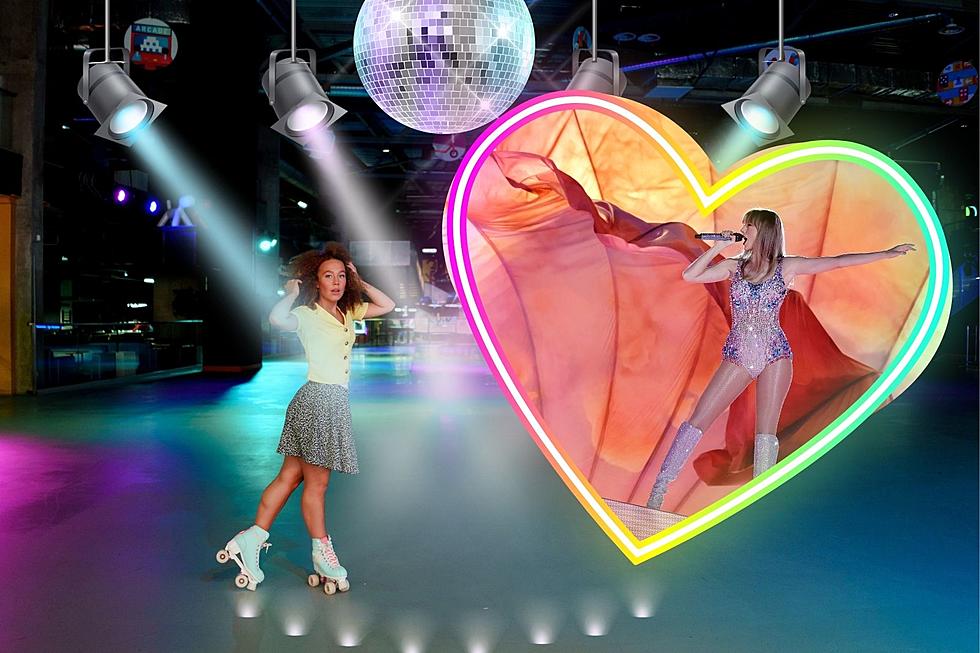 Pop-Up Taylor Swift Skate Night Coming to West Michigan Roller Rink
Canva/Getty Images
Grab your friendship bracelets and lace up your skates because a Taylor Swift-themed dance party is coming to West Michigan-- and this time it's on wheels!
For those of us poor, unfortunate souls who were unable to get a ticket to Taylor's Eras Tour this year this "Swiftie Skate" may be as close as we're going to get. Here's what we can expect at the event:
'Skate' It Off!
But wait, do people even like to spend time at the roller rink anymore? I'm genuinely asking; I certainly do! Well, technically I'm all about rollerblading. Back in the day I would practically sleep in my rollerblades that's how much I love skating.
It's been years since I've been to a birthday party at Rollerworld, but I did attend an open skate night at Great Skate in Kalamazoo not too long ago I guess what? Your girl's still got it!
I'm genuinely excited to see roller rinks around West Michigan embracing more theme nights, like Barbie and Taylor Swift, to keep skating fun and relevant to a younger generation.
Swiftie Skate
Dubbed "Taylor Tuesday - Swiftie Skate" the event will take place at RollXscape Skating Center in Holland on Tuesday, October 10th. The skating will begin at 6:00 p.m. and will feature:
Eras costume contest, prize for the winner
Bad Blood themed drink
Fun backdrops for plenty of photo ops
A friendship bracelet swap
Non-stop Taylor tunes
Admission runs $13 per person and if you're one of the lucky first 100 in the door you get a special friendship bracelet from RollXscape. Skate rentals start at $4.
I better start planning my costume now!
SPOTTED: Celebrities Having a Blast at Taylor Swift's Eras Tour
Let's take a look at all of the famous Swifties that were spotted in the stands.
Check Out Michigan's Last Drive-In Theaters
With just a handful left in the country, Michigan boasts 9 surviving continually running drive-in movie theaters still entertaining families under the night sky.