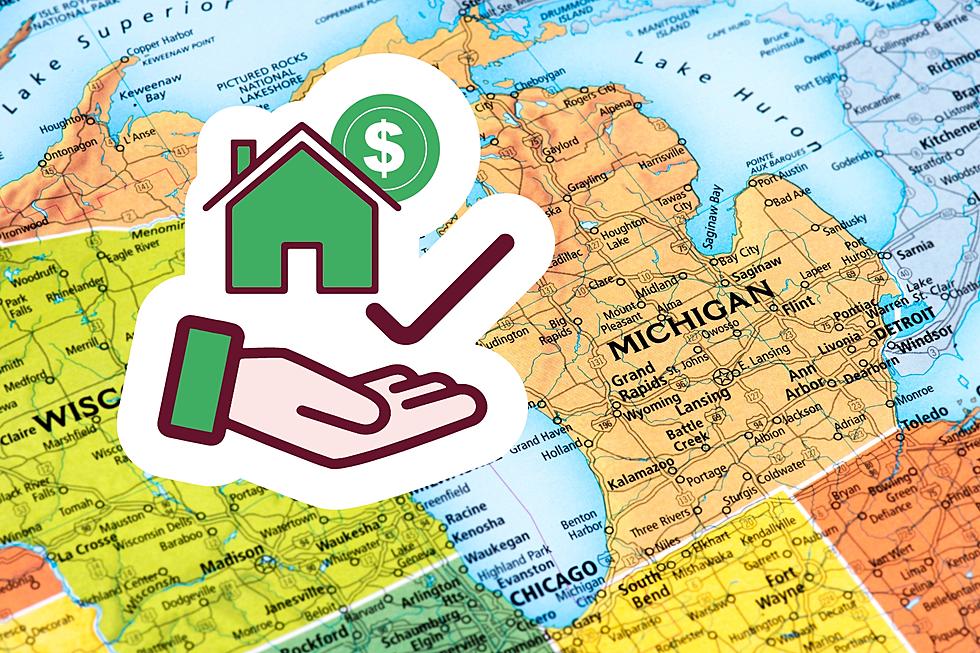 One Michigan City Named To Best Places To Buy A House On A Budget List
Canva
It's a historic seller's market in housing right now. Runaway inflation has led to exorbitant list prices and still-increasing interest rates, which has proven to be a bad combination for first-time home buyers.
Rocket Homes, sister company of home loan-lending giant Rocket Mortgage, put together a study to find the 10 most affordable places in the United States to buy a home on a budget, and one Michigan city made the list.
The Methodology
Here's how Rocket Homes came up with their list:
To find the most affordable places for those with a household income of $65,000, we first had to determine the highest monthly mortgage payment for that income, assuming residents spend no more than 30% of their gross household income on their monthly payment (a general rule-of-thumb)...

With a $65,000 household income, that maximum mortgage payment would be $1,625.

After weeding out all cities with an average estimated mortgage payment above that number... [we] used the following metrics to determine the best places to buy a new home within this group.

Income tax
Sales tax
2021 median household income
Unemployment rate
Health of residents
Climate hazard risk

Cities with a crime rate higher than 50% of the country were also filtered out of this study. To provide a wider range of areas, we removed any other lower ranking cities within a 150-mile radius of a higher-ranking city in the same state.
So, Who Was It?
With all of that considered, does a particular Michigan city come to mind? How about the capital?
According to Rocket Homes, Lansing is one of the 10 best places in the United Staes to buy a home on a budget:
Michigan's capital city has a cost of living that's 21.4% lower than the national average, making it an affordable place to live. Along with being friendly to budgets, Lansing is also friendly to its residents and visitors alike, priding itself on being a welcoming and inclusive community. One way it achieves this is by creating sensory-friendly events, attractions, programs and shows for neurodiverse people and families.
Rocket Homes lists Lansing's metro population (just over 482,000), median home price (about $223,000), and estimated mortgage payment ($1,441) as contributing factors for its Top 10 ranking.
Michigan's Capital City is one of six from the Midwest in the Top 10. See the full rankings here.
LOOK: The 25 least expensive states to live in