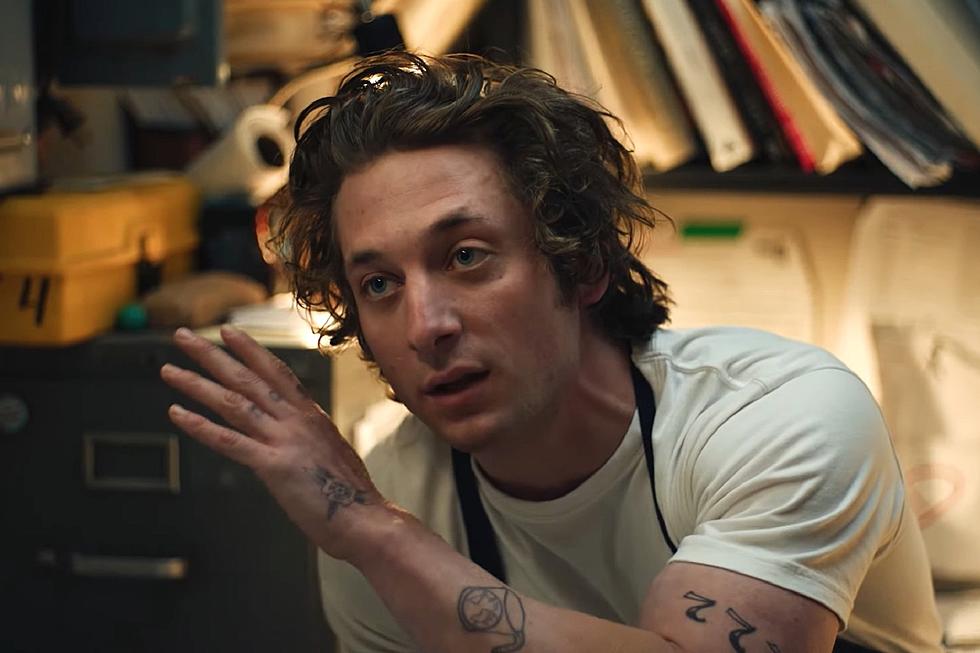 'The Bear' Renewed For Season 3 at FX
FX
The Bear will get another service.
The critically acclaimed FX series has officially been renewed for a third season. Created by Christopher Storer, the show follows the lives of the staff of The Original Beef of Chicagoland, a dumpy Italian Beef stand that is transformed after it's taken over by award-winning chef Carmy Berzatto (Jeremy Allen White). The first season premiered in 2022; the second aired throughout the summer of 2023.
It's been a few months since the show concluded Season 2, leaving the fate of The Bear (as The Original Beef gets renamed at the conclusion of Season 1) somewhat up in the air. Thankfully, FX announced that they will produced a third run of episodes.
READ MORE: The Best TV Shows of the Year
Here was FX president Nick Grad's comment on the news:
The Bear which wowed audiences in its first season only to achieve even greater heights in season two, has become a cultural phenomenon. We're so proud to partner with Christopher Storer, Joanna Calo, Josh Senior, and the rest of the creative team, as well as the brilliant cast led by Jeremy Allen White, Ayo Edebiri and Ebon Moss-Bachrach. What they and the crew have done is truly remarkable, and we and our partners at Hulu join fans in looking forward to the next chapter in the story of The Bear.
While the story of The Bear is fictional, the restaurant, at least as it initially appeared on the show, is loosely based on a real place: Mr. Beef on North Orleans Street in Chicago. On a recent trip to the city, I made the trek over to the real Mr. Beef; as a huge fan of The Bear, I wanted to sample the real thing. And I must tell you: It was the messiest sandwich I ever ate in my life, but it was unbelievably delicious. Like, it was so good I retroactively decided Carmy's decision to transform his Original Beef into a high-end dining establishment might have been a mistake. (The inside of Mr. Beef really looks like the restaurant on the show in its first season as well.)
You can watch the first two seasons of The Bear right now on Hulu. And you should.
The 10 Worst American Remakes of Foreign TV Shows
They may have been hits overseas, but the Americanized versions just didn't translate.