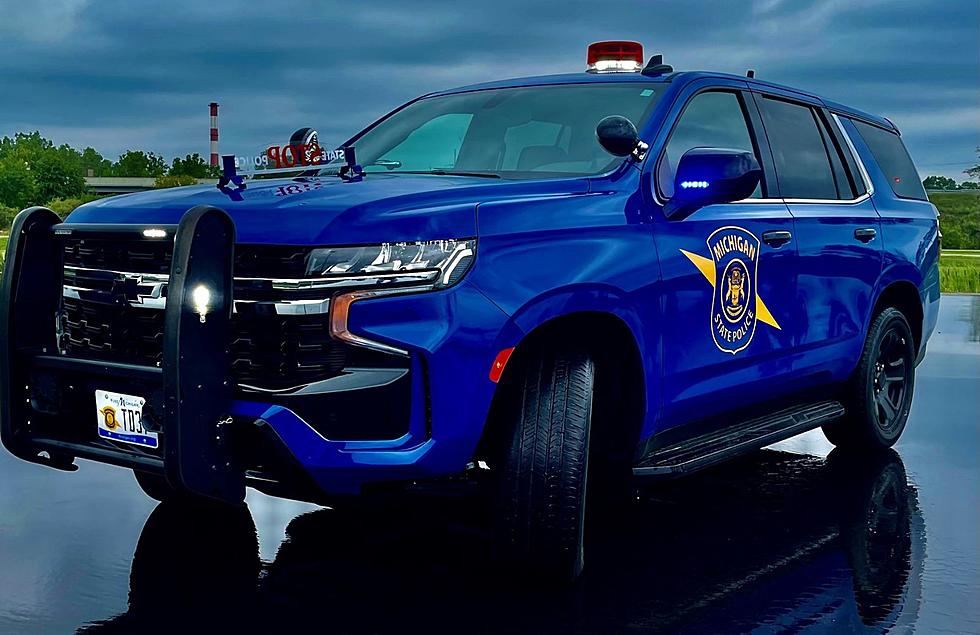 Why Are The Michigan State Police Getting New Red Lights?
Michigan State Police via Facebook
Several times in my life I've looked back in the rearview mirror and seen the big red light of a Michigan State Trooper pulling me over for speeding on 1-96.
The Michigan State Police (MSP) have recently announced that they will be upgrading the lights on some of their patrol vehicles and there are several good reasons why.
Why Are The Michigan State Police Getting New Red Lights?
Shorter and brighter beacon: The new lights, which are mounted on top of new Chevrolet Tahoe patrol vehicles, are shorter and brighter than the previous ones.
This means that they will be more visible to other drivers on the road, which can help improve safety.
Improved performance: The single overhead light used by the MSP has been proven to enhance acceleration and performance.
This means that the new lights could potentially improve the performance of the patrol vehicles, allowing officers to respond more quickly to emergencies.
Ability to shine light on one side of the vehicle: The new lights have the ability to shine light on one side of the vehicle, rather than the traditional rotating bulb which covers a 360-degree area.
This can be useful in situations where officers need to focus their attention on a specific area.
LED technology: The new lights use LED technology, which is more energy-efficient and longer-lasting than traditional bulbs.
This means that the MSP will save money on maintenance and replacement costs in the long run.
I like the new light look plus it seems to have lots of useful improvements.
7 Year-Old Dre Becomes Honorary Hastings Police Officer
25 Things Michigan Is Known And Famous For
Michigan is known as the Motor City and is home to Motown. But that just scratches the surface of what the Mitten state is known and famous for.
What Grand Rapids Looked Like Back In The Day
Grand Rapids, Michigan became a city in 1850 and a lot has changed since then. Check out almost 50 pictures of what things used to look like.