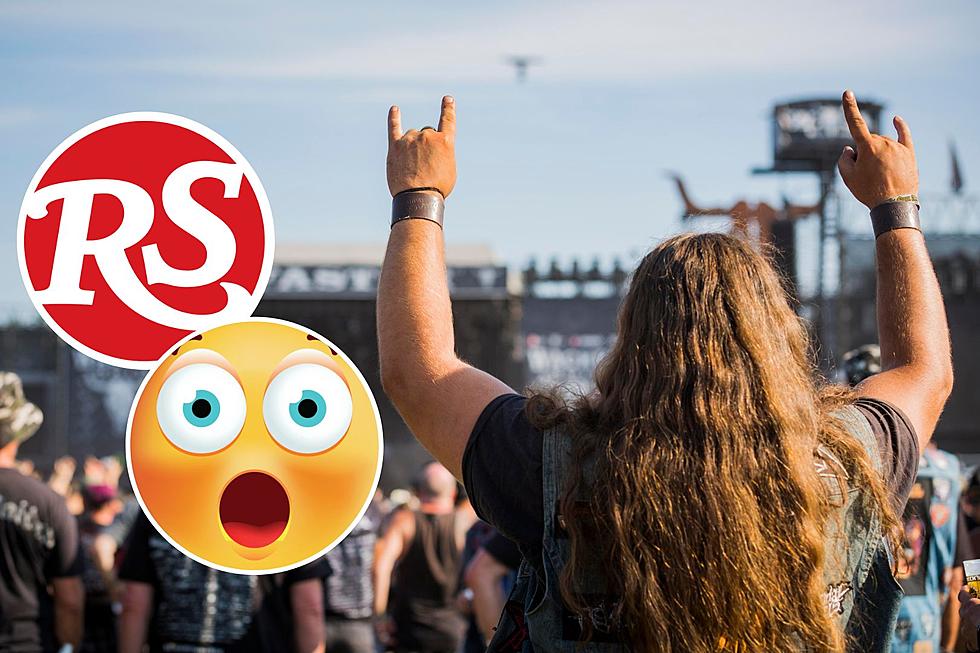 Only Two Songs After 2005 Make Rolling Stone List of 100 Greatest Metal Songs
Gina Wetzler, Stringer/Getty Images / Rolling Stone / davidcreacion, iStock/Getty Images
Rolling Stone has compiled their list of the 100 Greatest Heavy Metal Songs of All Time, and it's not too promising if you're a fan of modern metal. In fact, only one song from the 2010s made the cut, while only two tracks after the year 2005 are featured.
The magazine was really swinging the axe where newer metal music was concerned, so it's fitting that Power Trip's "Executioner's Tax (Swing of the Axe)" was the lone entry from the last decade, coming in at No. 98 on their list. Fittingly, the magazine noted, "Everything about Power Trip screamed throwback — from their tasteful marriage of hardcore and thrash, building on the golden era of so-called 'crossover,' right down to their 1987-style album-cover font" in citing the song's reason for inclusion, while also calling it "a modern metal standard."
The only other song post-2005 make the cut was Meshuggah's 2008 song "Bleed" which landed at No. 41 on the list. The magazine credited the group with finding "a way to combine their signature ballet mécanique with a surprisingly warm-blooded groove."
READ MORE: Loudwire's 66 Best Metal Songs of the Decade: 2010-2019
Rolling Stone didn't totally dismiss the 21st Century though, as the early 2000s provided a wealth of options that did receive some attention. The highest of those was System of a Down's "Chop Suey" from 2001 which came in at No. 37. Other 21st Century songs on the list include Evanescence's "Bring Me to Life" at No. 43, Godflesh's "Slateman" at No. 51, Opeth's "Deliverance" at No. 52, Slipknot's "People = Shit" at No. 60, Arch Enemy's "We Will Rise at No. 61, Gojira's "Flying Whales" at No. 70, Mastodon's "Blood and Thunder" at No. 71, Converge's "Concubine" at No. 78 and Kittie's "Spit" at No. 82.
With much of the 21st Century relegated to later in the list, that means that many of metal's pioneering bands were represented toward the top. Iconic acts such as Black Sabbath, Dio, Iron Maiden, Judas Priest, Metallica, Motorhead, Ozzy Osbourne and Slayer are all placed highly on the final list.
How much emphasis would you put on modern metal within a list praising the best metal songs of all-time? Are there songs that deserve a higher ranking or tracks completely left off the list that surprise you? Get a closer look at the Rolling Stone choices here.
66 Best Metal Songs of the 21st Century