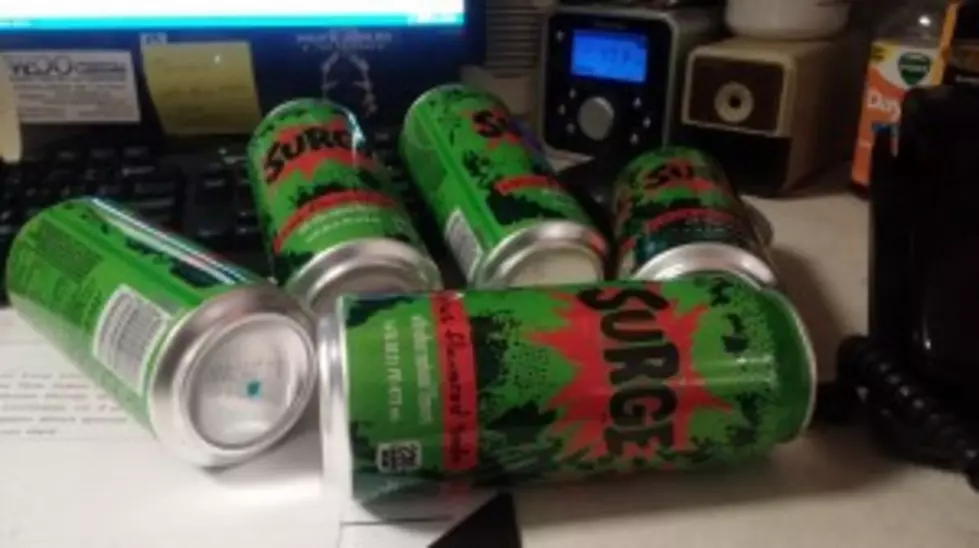 It's Official! Surge Get's Full Nationwide Release in September! [Video]
Metalhead Ned/WGRD
Ladies and gentleman, we have done it.
After buying endless amounts of green sugar syrup water, Coca Cola has decided that it is time to release Surge nationwide.
This has been something that fans have been working for, for years now! The popular 90's soda is making a huge comeback.
Here is a very rough timeline of how the Surge re-release came to be:
First released on Amazon exclusively, and sold out in minutes.
Released only to members of Amazon Prime Pantry, people were mad, but still bought.
Test marketed in Southeastern United States.
Retailers all around the US began re-selling Surge at their stores.
Test market complete, discontinued to analyze data.
Official nationwide re-release begins September 7 according to Surge official twitter.
After all the searching, purchasing, and weight gain. Surge is officially back on the market! Check out the tweet from their official page below.
Be happy my fellows, Surge is back, and it's because of people like us.