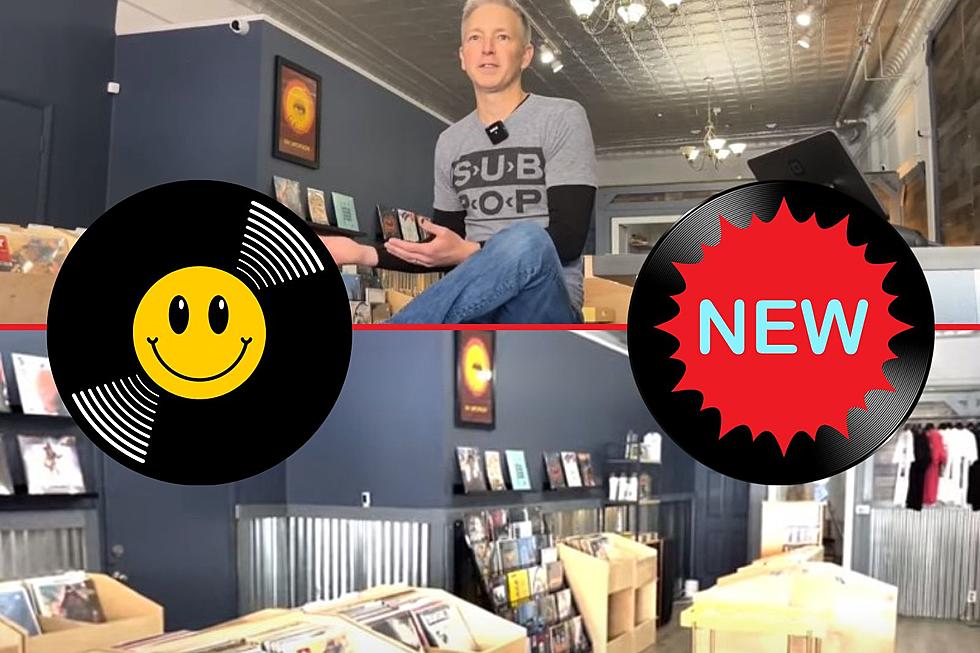 If You Love Vinyl A New Record Store Is Coming to Grand Rapids
WOOD TV8 YouTube Channel/canva.com
Vinyl continues to make a comeback and now there is a new place to discover new and old vinyl and is coming to Eastown in Grand Rapids.
Vinyl Recordings
Ever since the DJ explosion several years ago, vinyl has slowly been making a comeback. No, vinyl never went away but has slowly regained its popularity.
Ever since full-length albums came out there have been active collectors. One thing about vinyl that has stayed true is the fact that the sound quality of a recording is better on vinyl than any other medium including digital downloads.
I have interviewed a ton of artists who all agree that vinyl sounds the best. This means, if something sounds the best, then there will be music connoisseurs who will demand the best listening experience.
Artists like Jack White and Metallica have purchased their own vinyl pressing plants in order to be able to keep up with the demand since there are so few labels who own pressing plants. The demand for vinyl is so high now, often release dates get pushed back because the artists are waiting on the vinyl so that all platforms can be released at the same time. This recently happened with the Shinedown release of their album Planet Zero.
New Record Store Coming to Grand Rapids
If you love to collect vinyl there is a new store coming to Eastown in Grand Rapids and it opens on May 26. The store is called Vinyl Alchemy and is located next to Yesterdog on Wealthy Street near Lake Drive.
According to WOOD, a retired pharmacist by the name of Kevin Romanyk is the one behind Vinyl Alchamey. Rmonayk's store will offer a listening room, lots of vinyl records, CDs, memorabilia, pop culture collectibles, t-shirts, signed concert posters, and more.
I have a list of vinyl that I am looking for so you know I will be making a visit or two or three to Vinyl Alchemy.
Look: Metallica Just Made the Most Metal Looking Vinyl Turntable
Here's a look at Metallica's new $1599.00 turntable that's coming soon.
12 Valuable Vinyl Records to Look For in 2022
Vinyl records are hot once again and there are many of the classics that are worth a lot of money. Mighty John the Record Guy is one of the nation's top experts on vinyl records from www.MoneyMusic.com, and he has a list of 12 records from the Pop, Rock and Roll and even the pre-war Blues era, that are worth a lot of money to kick off 2022. Check this list carefully because you might have one of these records in your attic. Record values are subject to change and are mostly based on the quality of the record. It's also almost always important to have the record picture sleeve, if applicable.