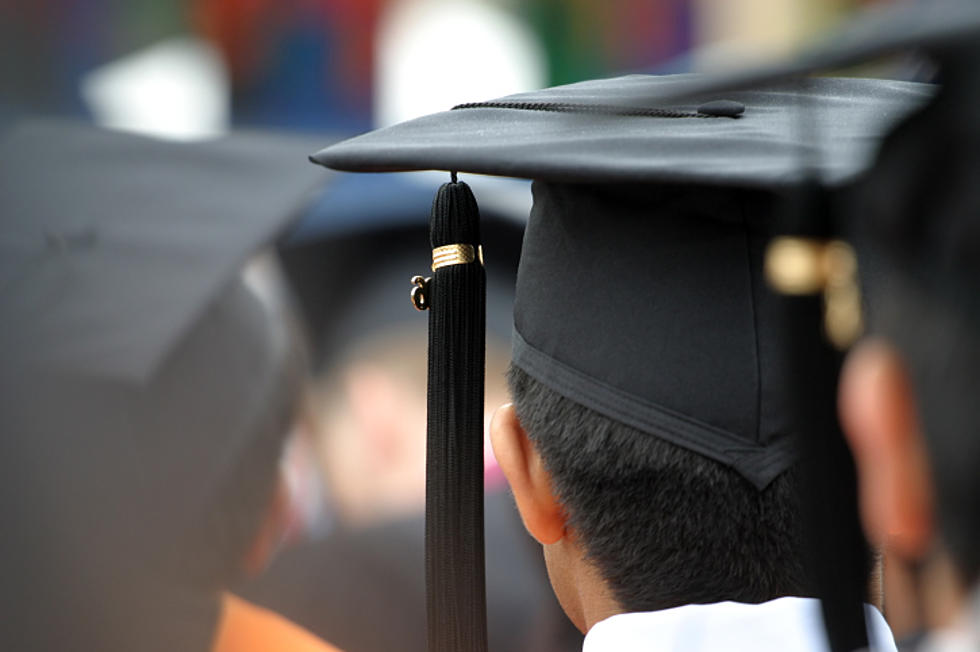 GVSU is Going Virtual for Graduation Day, With In-Person Option Available
David Hsu/ThinkStock
Unfortunately college students have gotten the short end of the stick when it comes to their college experience, especially seniors, and with the pandemic still ongoing, graduation won't be as expected.
On Monday, Grand Valley State University announced two options for graduation day for the class of 2021: virtual and in-person.
The actual commencement ceremony will take place virtually on April 30 at 7 p.m. During the event,
The academic deans will welcome each individual college and the names of graduates will be displayed.
GVSU's President & Executive VP of Student Affairs will be present in leading the new graduates in "turning their tassels." President Mantella said
Our graduates have exemplified hard work and persevered through current challenges.
If interested, students can also attend the in-person celebration the next day on Saturday, May 1st. This will allow them to walk across stage and take several professional photos. The occasion will be held at Fieldhouse Arena on the Allendale Campus. Students will be given a certain five-minute time slot to attend, and each will be allowed to bring 4 guests. The ceremony will also be live-streamed for those who aren't able to attend.
More than 3,000 students are eligible to graduate this year and students must apply by March 26 to attend the ceremonies. You don't have to attend one to attend the other.
Get more info about the commencement ceremonies here.
Adjustments will be made if need be regarding COVID restrictions and updates from the state.
READ MORE: Inspirational Quotes From Gerald R. Ford