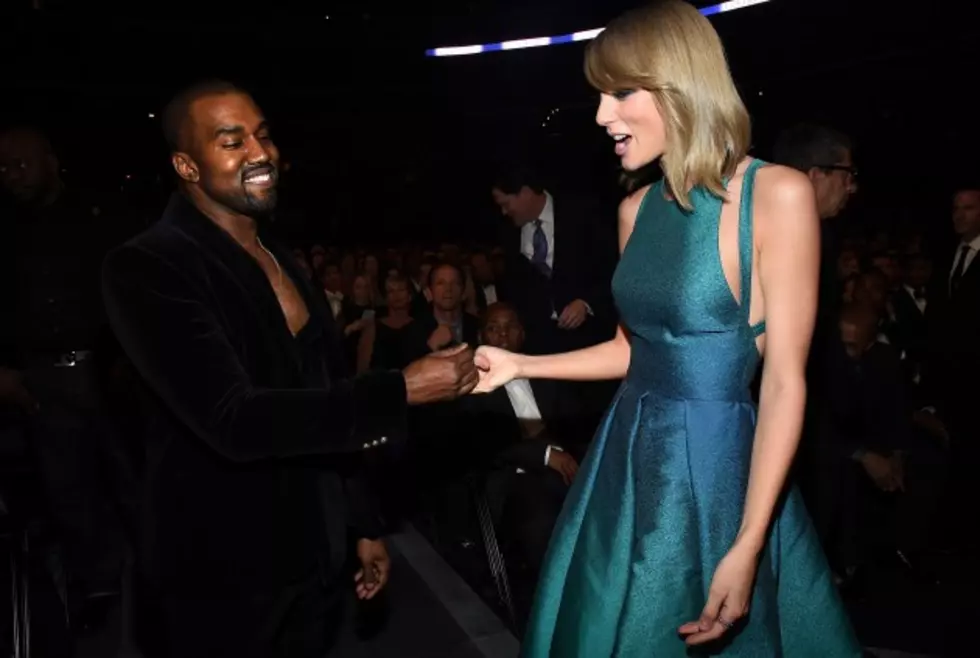 'Entertainment Tonight' Host Tells Taylor Swift She'll Be Leaving Grammys with 'Lots of Men' [Video]
Recording artists Kanye West and Taylor Swift talk at the 57th annual Grammy Awards at Staples Center in Los Angeles on Sunday. (Photo: Larry Busacca/Getty Images)
Apparently Taylor Swift is finally getting the picture after writing all of those songs about ex-lovers, and she says that men get her in trouble.
The reporter said that she looked so good that she'd be going home with "lots of men."
Swift quickly shot that down, saying that shed be hanging out with friends and then going home to the cats.
"I'm not going to walk home with any men tonight," the 25-year-old told "ET." "I'm going to go hang out with my friends, and then I go home to the cats. Men get me in trouble!"
Most guys wouldn't mind being with Swift because of obvious reasons.
However, perhaps it's for the best because if things didn't work out, you would have a song written about you saying how much of a jerk you are for leaving her.