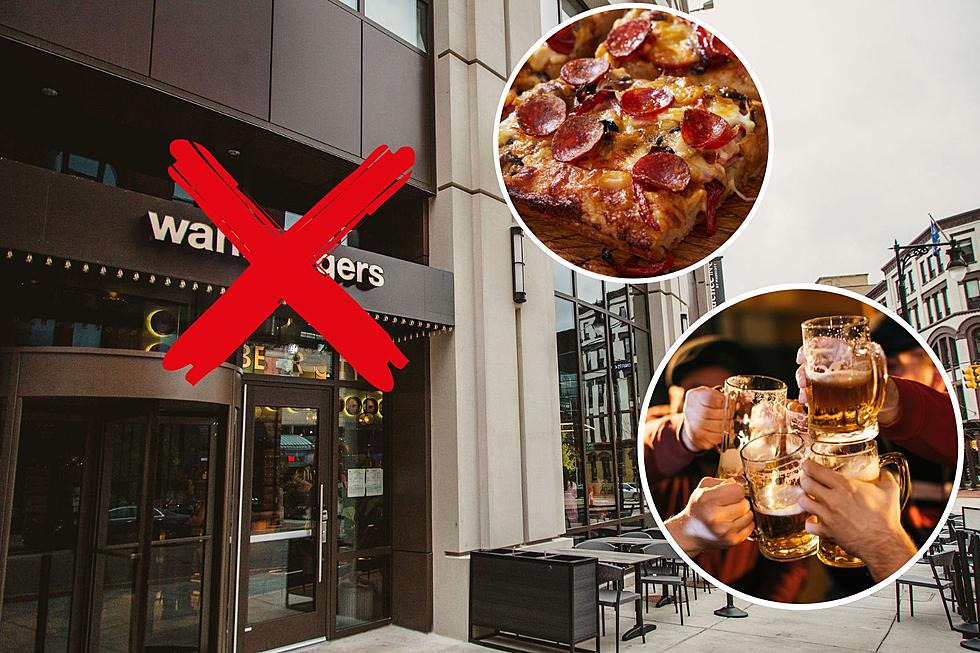 New Restaurant, 'Fine Dive Bar' to Replace Wahlburgers Downtown Grand Rapids
Wahlburgers Facebook/ Canva
It's always a bummer to see a local restaurant close for good... but the silver lining is when a new one opens in its place! And what's moving into the vacated Wahlburgers downtown Grand Rapids is connected to another local restaurant you'll likely recognize.
In August, we learned that Michigan's last remaining Walhburgers, a restaurant in the burger chain started by actors Mark and Donnie Wahlberg and their brother, chef Paul Wahlberg, would be closing. Following the closures of the Detroit Wahlburgers, the location downtown Grand Rapids at 10 Ionia Ave NW shut down, less than two years after it opened.
At the time, owners of the GR Wahlburgers shared to Facebook.
We have made the unfortunate decision to close the Grand Rapids location.
There will be an exciting new restaurant concept taking our place at 10 Ionia Ave. in the next few months.
Well, now we know what's moving in!
According to Wood TV 8, a new restaurant and "fine dive bar" called The Foolery is coming to 10 Ionia Ave. NW. The owner, Spencer Raymond, also owns Social Misfits, which is also at the Residence Inn by Marriott downtown Grand Rapids.
At The Foolery you'll find Detroit-style pizza, pasties, beer, and cocktails.
Raymond said in a release,
The Foolery harbors a beautiful tension between fine and dive bar. The upscale upholstered furniture, spacious seating, and luxury comfort add a layer of class to this restaurant. The tasteful color palettes, purposeful lighting, and sound system tell a story that we have attention to detail.
The new restaurant "oozes nostalgia and screams randomness and oddities that resemble a treasure trove of things from the past that evoke emotion" and will "bring a touch of the motor city to the West Side".
Here's what the inside of Wahlburgers looked like - it'll be interesting to see the changes they make for The Foolery!
The Foolery is set to open in the next few weeks.
We'll keep you posted as we learn more!
Want to work at The Foolery? They're hiring and holding open interviews this Wednesday and Thursday.
New West Michigan Restaurants 2023
Nearly 30
new restaurants
, including authentic Mexican eateries, breakfast joints, pizza places, and Boba shops have opened so far in West Michigan in 2023.
How many have you been to?
Gallery Credit: Janna