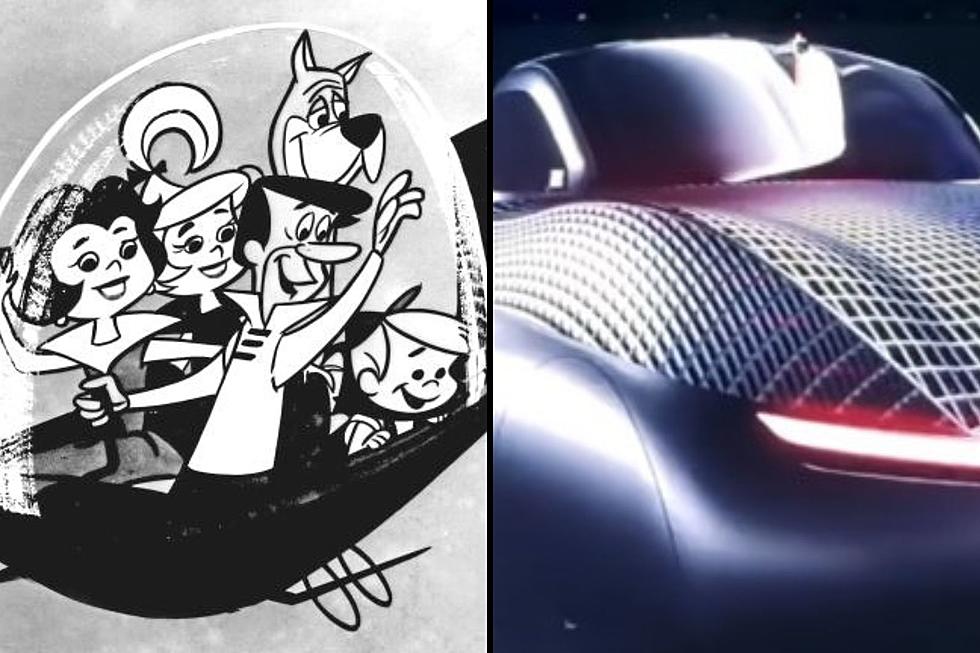 Flying Cars In The Jetsons? It's About to Get Real In Detroit
Disney General Entertainment Contributor/Getty Images/Global Update YouTube Channel/canva.com
If you have ever watched the cartoon "The Jetsons" you know about flying cars, but could that become a reality? It's about to be in Detroit.
The Jetsons
The Jetsons cartoon was kind of like the space-age version of the Flintstones. The Jetsons began on television in 1962 and lasted a year before being brought back in 1985 for a couple more years of new episodes.
The Jetsons were a family living in what has become a reality future for us today. The show was based around George Jetson, his wife Jane, and their teenage daughter Judy, along with their son Elroy. Of course, the family had a dog, and his name was Astro.
What is so crazy about the Jestons is how much a futuristic cartoon from the 60s has come true into today's world. Rosie was the family maid who was a robot that could communicate with them; now there are similar robots working in restaurants and stores. George Jetson had one that he would use as a phone like the iWatch of today. George often used tablets like iPads. George would talk to his work computer R.U.D.I. (Residential Universal Digital Indexer) like many of us talk to Alexa and smart speakers today. It was the flying car that George drove that had every boy when I was growing up dreaming about the future. Like everything else mentioned above in the cartoon that became real, the flying car is becoming a reality.
The First Certified Flying Car Is Coming to Detroit
We will soon fly to work like George Jetson in an Alef Model A flying car. Alef Aeronautics has taken a page from the Jetsons cartoon and has built a car that is road-legal and can travel in the air.
Your commute to work will look a little different in 2025 when some cars are on the road, and others will take the sky. You can learn more about the future of driving a Model A here.
Michiganders are not going to have to wait to get a closer look at the Alef Model A because it's coming to the Detroit Auto Show as part of their "Air Mobility Experience."
The Detroit Auto Show is September 13-24 and if you have not been in a while, this may be the year to return to take a look at our very near future of flying cars. The Air Mobility Experience will truly be a highlight of the auto show allowing you to get an up-close experience of what is next for electric/drone vehicles. To get a closer look at what the Alef Model A can do watch the video below.
If you are already convinced this vehicle is for you, you can pre-order yours today so the back end of your 2025 will be spent flying to work.
15 Favorite Vehicles from the Chicago Auto Show 2023
15 of my favorite vehicles that I would absolutely buy from the Chicago Auto Show 2023.
20 Classic Cars From 20 Classic Movies