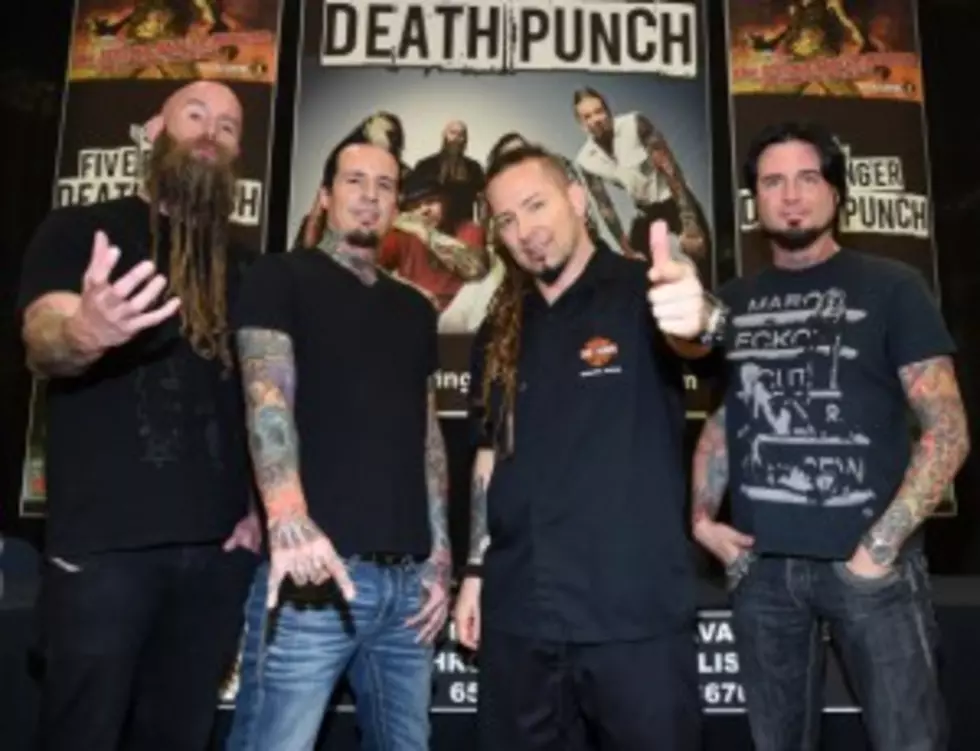 Five Finger Death Punch's Jason Hook Chats About Upcoming Album, Tour, and KISS Pinball Machine [Video]
Ethan Miller/Getty Images
Five Finger Death Punch's newest album 'Got Your Six' releases this Friday! A couple days later, they will play a sold out show at Soaring Eagle Casino & Resort in Mt. Pleasant!
Guitarist Jason Hook checks in with WGRD to talk about the latest from Five Finger Death Punch!
Check out the new interview with Metalhead Ned & Janna with Jason Hook below!
We talk about the origins of the new album named 'Got Your Six,' why the sudden change in haircut, and we go on to ask how this new album is different from their previous works.
Being a huge KISS fan, Jason recently posted about his new KISS pinball machine, which you can clearly tell he is pretty excited about his new machine.