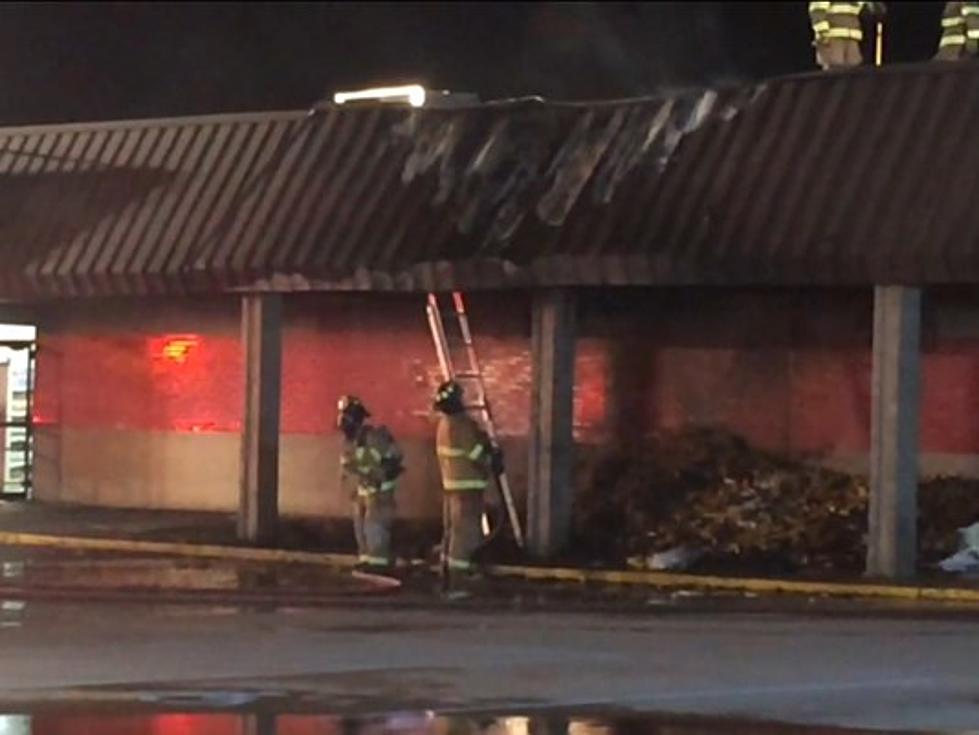 Fire at Plainfield Grocery Store Determined to Be Arson
Mackenzie Thaden/ WZZM-13
An early morning fire damaging Ken's Fruit Market and two other retailers on Plainfield Ave. has been determined to be arson, WZZM-13 reports.
The fire started around 4a.m. Thursday at Ken's Fruit Market near the corner of Plainfield Avenue and 4 Mile Road. 
Authorities say when they arrived, bales of hay outside the store were on fire and it spread to the store's awning.
The fire was contained to the outside of the buildings, but Ken's Fruit Market, Africa's Child thrift store, and Big Lots suffered smoke and water damage.
On Friday fire investigators determined the cause to be arson.
Anyone with information should call the fire investigator at 616-855-5810, Silent Observer at 616-774-2345, or the Arson Tip Line at 1-800-44-ARSON.  A reward of up to $5,000 may be available for information leading to an arrest.