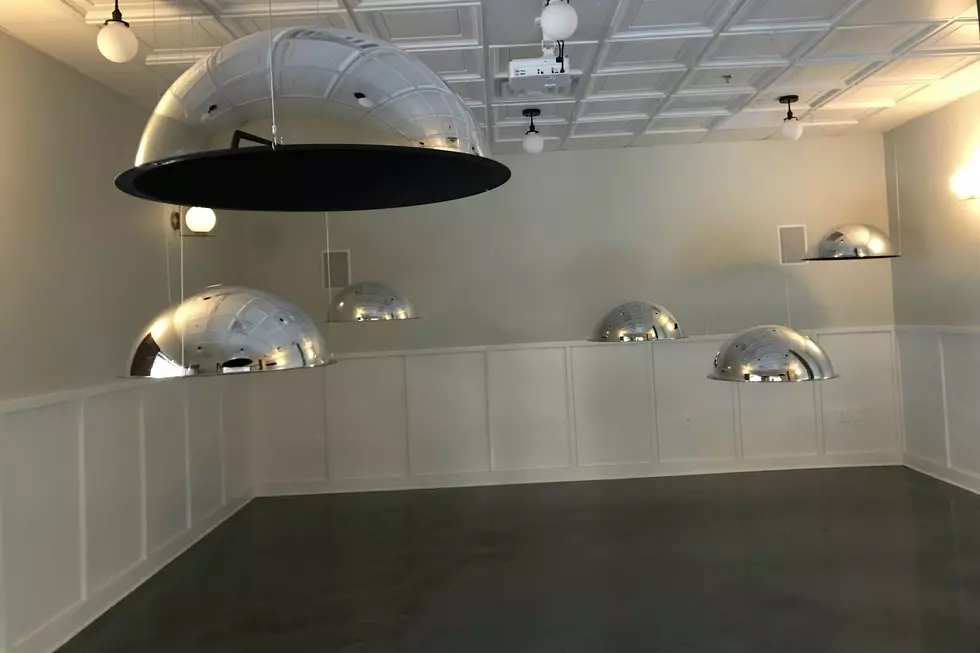 Don't Miss 'Naming the Dead' and Ruse Escape Rooms at ArtPrize 10
Matt Milhouse, TSM
Mahwish Chishty's Naming the Dead is an immersive entry in the three-dimensional category about the 354 confirmed drone-strike civilian deaths in northwest Pakistan since 2004. The entry deserves consideration from both public voters and the jury.
As you enter the room where Naming the Dead is installed you see several drone-like mirrors hanging from the ceiling. Stand under the domed mirrors and you'll hear voices reading names. These are the 354 names of the dead and they are being read by Americans who are the same age and gender of the deceased. The list of those who have died includes children. You'll find their names on the floor below.
Naming the Dead is a somber piece and the theme continues with the venue's other two entries.
Rachel Breen's Shroud tells the story of "1,281 garment workers whose lives were lost in the combined tragedies of the 1911 Triangle Shirtwaist fire in New York City and the 2013 Rana Plaza Factory collapse in Bangladesh."
The Ruse Escape Rooms venue is small in that there are only three entries at the site, but it offers plenty of space. You'll enjoy these pieces best if you can avoid the ArtPrize crowds and find a quiet time to visit, but good luck with that.