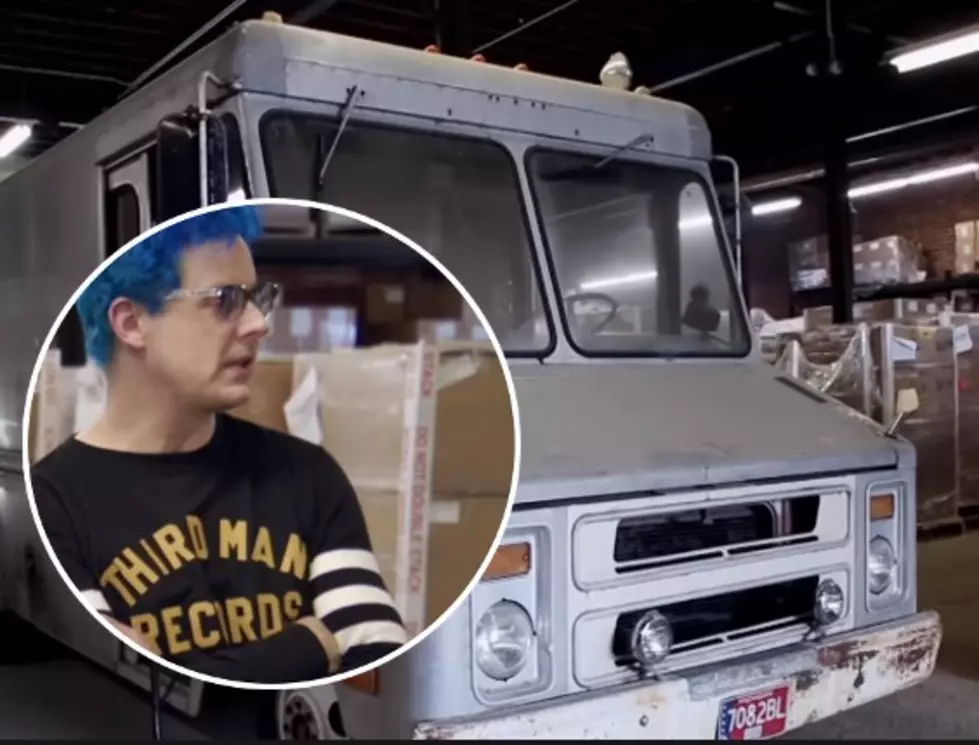 Detroit's Jack White On New Episode Of 'American Pickers'
American Pickers History Channel Instagram
Detroit's own Jack White will be appearing on an upcoming episode of 'American Pickers'. This will be the rock star's second appearance on the popular television show.
If you are unfamiliar with American Pickers, the show follows host Mike Wolfe and his team as they travel the country in search of unique antiques and collectibles. Jack White is not the only musician to appear on the popular program. Dan Auerbach from The Black Keys appeared on the show in 2015.
The new episode will feature the American Pickers crew meeting with Jack White at Third Man Records in Nashville. The premise will be the restoration of a mobile recording truck. The show is scheduled to air this Wednesday, January 11th at 9:00 PM on the History Channel.
You can check out a short video below about the upcoming episode and see a clip of Jack's first appearance on the show, as well as the episode featuring Dan Auerbach.
American Pickers has yet to film an episode at the Third Man Records location in Detroit, but you never know - maybe one day they will. Until then, if you have yet to visit the Motor City location, it is located at 441 West Canfield Street. The store is open seven days a week, Monday through Friday from 11:00 AM to 5:00 PM.
Detroit Rock and Roll Hall of Fame Members
10 Detroit Singers in The Rock and Roll Hall of Fame
16 Famous People From Detroit and What Their Net Worth is Today
The great state of Michigan has produced a lot of notable people and famous celebrities. Check out who they are and what their net worth is today here.
MORE: Antique Radio Transformation