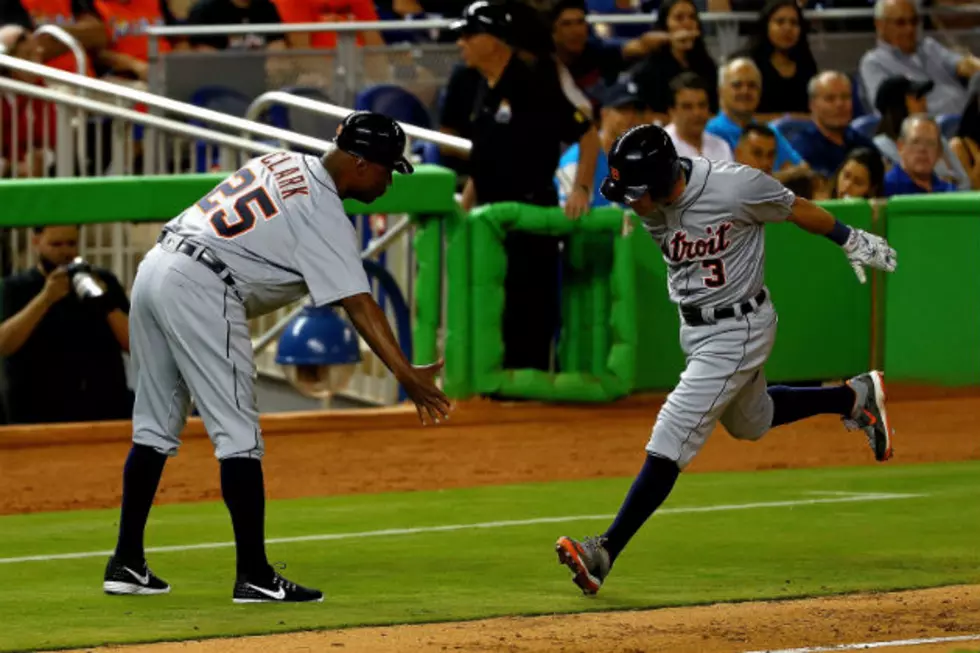 Detroit Tigers Need Extra Innings to Beat Miami Marlins 8-7 on Opening Day
Mike Ehrmann/Getty Images
It was a frustratingly familiar sight for Detroit Tigers fans Tuesday night (4/5), as the team took a three-run lead into the bottom of the ninth inning against the Miami Marlins, only to see their bullpen blow it, sending the game to extra innings.
Pitcher Justin Verlander started the game for the Tigers and pitched six solid innings, giving up just three earned runs on three hits.
Relievers Justin Wilson and Mark Lowe covered the seventh and eighth innings respectively, with Wilson shutting down the Marlins and Lowe only giving up one run.
The wheels fell off, however, as they have so often in the past, once the Tigers got to the ninth inning. New closer Francisco Rodriguez, better known as K-Rod, took to the mound for the first time as a member of the Tigers, only to give up three earned runs on four hits, allowing the Marlins to tie the game and send it to extra innings.
The Tigers were, thankfully, able to score the go-ahead run in the 11th inning, courtesy of an Ian Kinsler single, to take the win 8-7 over Miami at Marlins Park.
While the relief pitching was a bit problematic, the Tigers bats were anything but. Kinsler hit a two-run homerun in the second inning and Anthony Gose and Victor Martinez went back-to-back in the top of the ninth inning to help the Tigers to victory.
The Tigers and Marlins will hook up again one more time at Marlins Park Wednesday, April 6th, before the Tigers head back to the Motor City to face the New York Yankees.