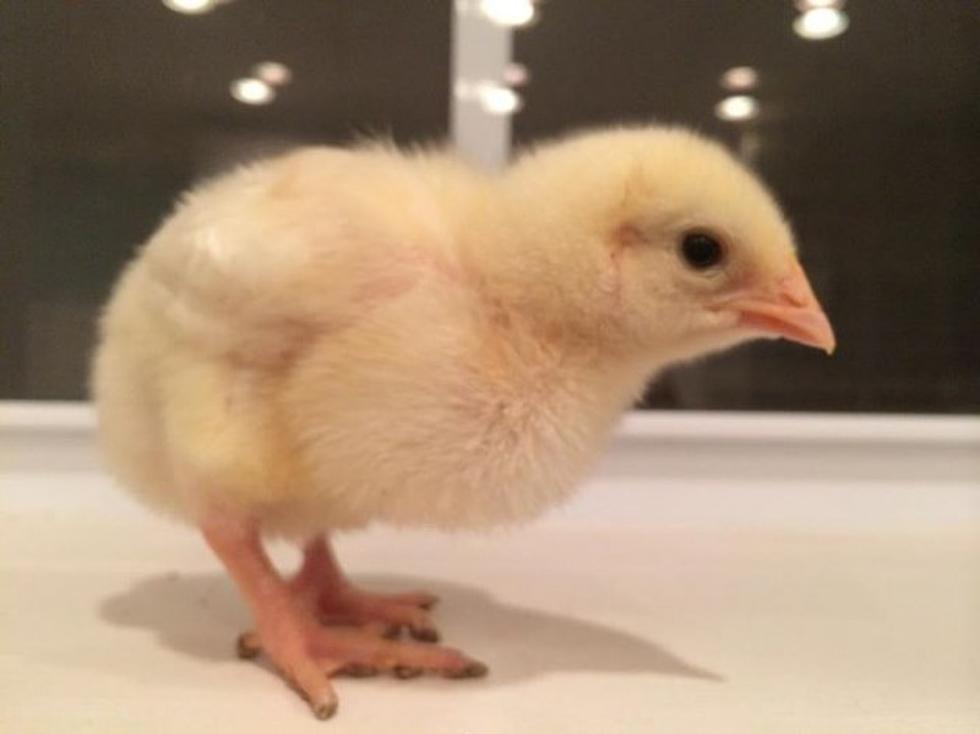 Creep Mails 15 Baby Chicks to Ex-Girlfriend in Awful Prank
Poplar Spring Animal Sanctuary, Facebook
There are a lot of ways to make a point. None of them should ever include putting defenseless animals at risk.
Some butt-hurt jerk in Washington D.C. mailed his ex-girlfriend a box of 15 fluffy, baby chickens, with the note "There are a lot of chicks out there" attached.
I mean. I get it. But it's not  funny, considering what could have happened to the chicks. Also, since when can you mail live birds?
I don't think highly of the ex-girlfriend either. According to the New York Daily News, she told the postman she was going to "throw them away".
Good thing the postman had a conscience. The only person so far in this story.
He took the birds to to the Washington Humane Society, where workers gave them to the Poplar Spring Animal Sanctuary in Maryland, according to the organization's Facebook page, where they posted this picture.
So how are the chicks doing? The sanctuary said via Facebook:
One of the chicks has an injured leg, but is recovering. The rest are very active and healthy. Thanks to Peaceful Fields Sanctuary, who will be taking six of the chicks. The remainder will live here at Poplar Spring. They are currently being housed in a playpen with a heat lamp in our infirmary until their feathers grow in.

 
It's wonderful the chicks were rescued and are doing well! But what a damn shame any of this happened in the first place. As Washington Humane Society spokeswoman ChristieLyn Diller told the Huffington Post:
"Animals should never be exploited in this manner. It's extremely upsetting that the chicks, live animals, were used as props in a breakup without any regard for their well being. None of this would have happened if it were illegal to ship chickens in the mail."