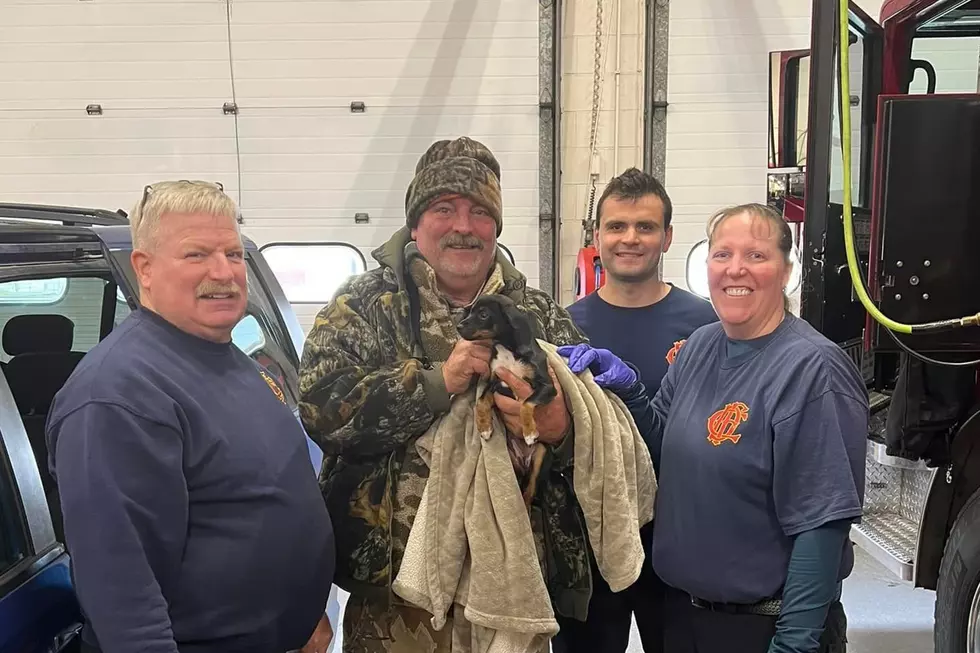 West Michigan Firefighters Save Puppy From Fentanyl Overdose
Coldwater Firefighters Local 2555, Facebook
Thanks to quick action from some West Michigan firefighters, a tiny puppy is OK after overdosing on fentanyl.
Coldwater Firefighters Local 2555 shared about the incident to Facebook over the weekend.
They said its not the kind of call they usually expect: A small brown and black puppy named Whip had gotten into a fentanyl patch and overdosed. Fentanyl is an opioid, used for treating severe pain.
The owners brought the tiny pup in to the Coldwater Fire Department, and they administered two doses of Naxolone (Narcan).
They say,
As you can see she is doing just fine. She will be monitored until her follow up with her veterinarian.
In the comments the fire crew shared that the puppy had dug the patch out of the garbage and they say it was "100% an accident".
Folks are sharing their appreciation for those who worked to save the puppy's life.
Leslie says,
That's awesome! Thank you for caring for the innocent ones.
Sue writes,
Thanks for saving the puppy. Thank you for having the training to use and the Narcan available in our community.
Lois shares,
Great action! Thanks for saving their "baby".
Way to go, Coldwater Firefighters!
LOOK: Here Are 30 Foods That Are Poisonous to Dogs
To prepare yourself for a potential incident, always keep your vet's phone number handy, along with an after-hours clinic you can call in an emergency. The ASPCA Animal Poison Control Center also has a hotline you can call at (888) 426-4435 for advice.
Even with all of these resources, however, the best cure for food poisoning is preventing it in the first place. To give you an idea of what human foods can be dangerous, Stacker has put together a slideshow of 30 common foods to avoid. Take a look to see if there are any that surprise you.
Check out these 50 fascinating facts about dogs: