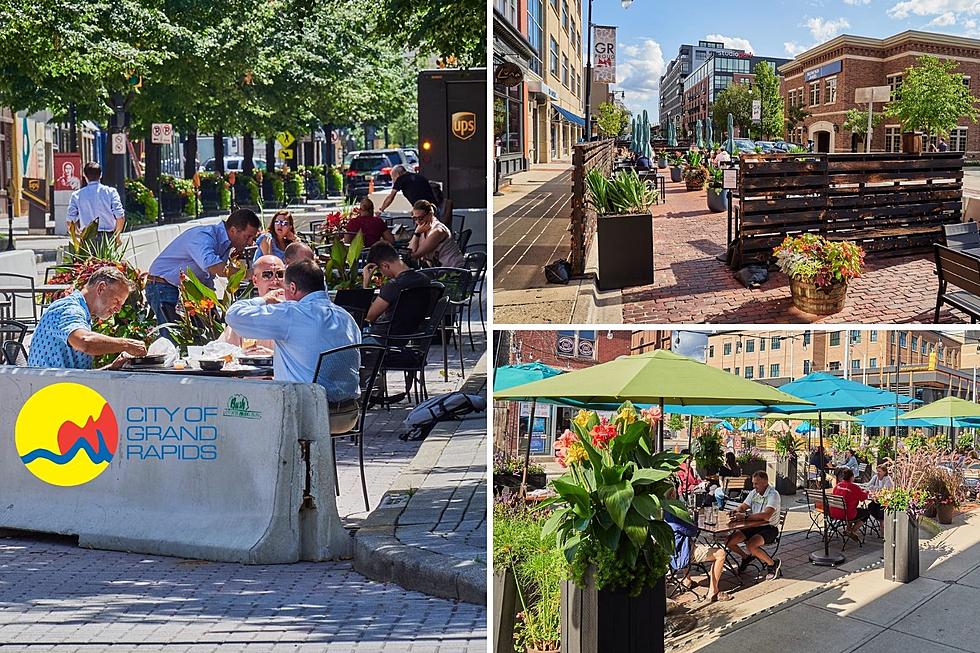 City Of Grand Rapids Nixing Social District Use In Four Popular Event Spaces
📷 Downtown Grand Rapids Inc./Facebook
The City Of Grand Rapids will be removing four popular event spaces from the city's 'Social District' program.
The program set up zones and districts throughout the city during the pandemic to help bolster restaurant and bar business downtown, while letting patrons enjoy alcoholic beverages in outdoor settings where open containers were traditionally outlawed.
The city has decided to remove the event spaces because they were causing issues with potential event organizers who may want to use those spaces for gatherings moving forward.
With the spaces as part of the Zones or Districts, event organizers were unable to sell alcohol at those locations.
The locations removed from the zones include:
DeVos Place & Convention Center
Ah-Nab-Awen Park
The Calder Plaza
Rosa Parks Circle (currently closed)

Speaking to Fox 17, Grand Rapids Chief of Staff Lou Canfield said the move was made to make events in those spaces viable again:
So, carving out those four areas out of the downtown district helps to make those events viable. A big part of that is downtown activation, and Grand Rapids is and aspires to be even more of a four-season-outdoor city, and of course, having people able to attend a special event or enjoy a beverage outdoors in a social district is part of that.
Currently, state law would not allow the Liquor Control Commission to license alcohol sales for events in these spaces, but that could change as state lawmakers have already passed a bill in the State House that would amend that law. The bill currently awaits action in the State Senate.
If Grand Rapids Bars Were Grand Rapids Girls
QUIZ: Just How Michigan Are You?
Five Great Places to Ride Your Motorcyle in Michigan