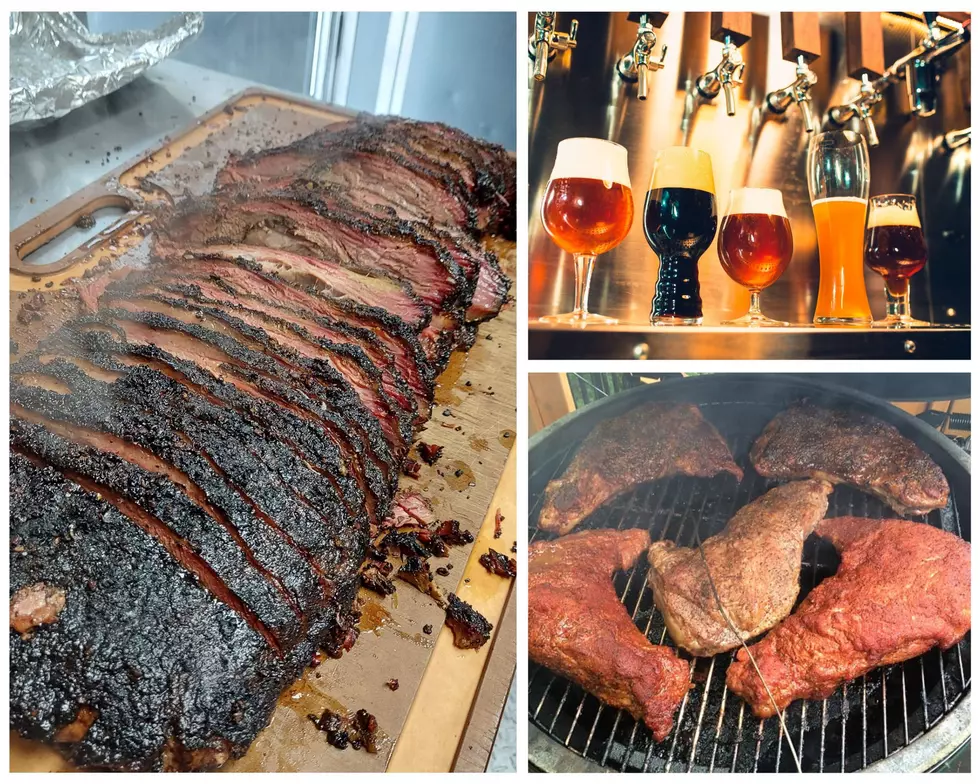 Love BBQ? New 'Old School' BBQ Restaurant and Tap House Opening Up in Caledonia
Saladino Smoke, Facebook/ Getty Images
A new place for BBQ and brews is coming to Caledonia!
Butcher Block Social to Open in Caledonia
Good news, meat lovers! A new restaurant smoking and grilling up all the meats is opening up soon!
The owners of Wildwood Family Farm and Saladino Smoke are joining forces to bring a new restaurant and tap house, Butcher Block Social, to 9900 Cherry Valley Road in Caledonia.
Earlier this week, owners shared an update on progress on the new restaurant, saying,
For the next 5 or so months we plan to take you on a journey as we transform our new building, into Caledonia's first BBQ and tap house. We are wrapping up the interior design plans, have been awarded our class c liquor license from Caledonia township, and are beginning all of the permitting processes. On behalf of the Heyboers, Saladinos and Witvoets, we can't wait to serve you.
Follow Butcher Block Social on Facebook for updates on a grand opening!
Food and Drink at Butcher Block Social
Pitmaster and owner Mike Saladino will be cooking Butcher Block Social's array of meats low and slow in wood-burning pits and grills.
According to a post to the new restaurant's Facebook page, "it will be old school BBQ, smoked for days using Michigan hardwoods of oak, apple, cherry, and hickory."
Butcher Block Social's menu will include brisket, pulled pork, pulled chicken, and smoked wings. There will also be specials like Tri-tip, beef and pork ribs, smoked turkey, pork chops, and sausage.
The restaurant's sides and sauces will be made in-house.
Small plate charcuterie will be on the menu too. The custom grazing boards will be made with meats, local cheese, and seasonal fresh veggies and fruits from Wildwood Farms and homemade breads, spreads, and jams from local artisans.
The owners say,
Whether ordered dine-in or to-go we promise it will be worth any wait. BBQ is an art perfected by passion, heart, and commitment. This will all shine through immediately when the first bite hits your mouth.
Drinks at Butcher Block Social will include craft beer, bourbon, and wine.
LOOK: 25+ New West Michigan Bars and Restaurants to Check Out
West Michigan is a great place for foodies!
More than 25 new restaurants and bars, including Mexican restaurants, seafood restaurants, pizza joints, cocktail lounges, and more have opened up in West Michigan in the past year.
How many have you been to?
15 Out-Of-The-Ordinary Food and Drink Flights in West Michigan
From grits to ice cream, to mimosas and margaritas, there are tons of unique food and drink flights to try in West Michigan!