Brought Down by Their Ink–7 Dumb Criminals Whose Tattoos Brought Them to Justice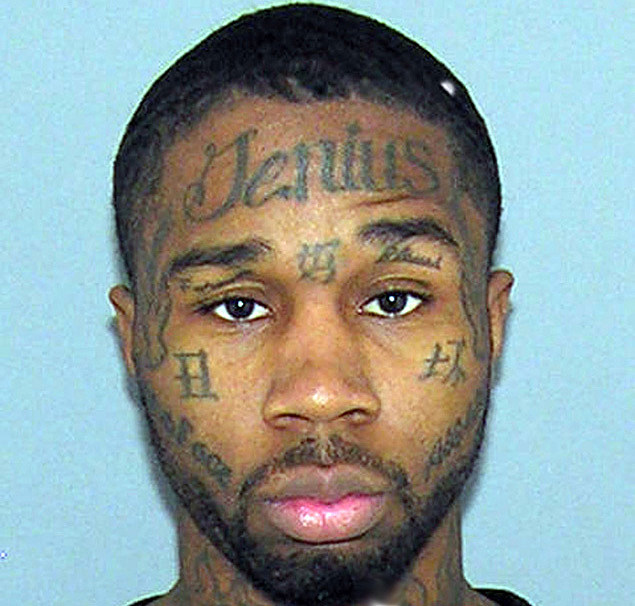 Cincinatti Police Dept.
Tattoos are one of those things that might be totally okay for the day to day life of some folks, while other groups of people might want to steer clear from forever marking their skin with that 'I love mom' tattoo. Criminals are a group that seem to love to get all artsy with their flesh, but unfortunately sometimes it's the tattoos that get them caught. Here are 7 incredibly idiotic criminals who were brought to justice via their stupid tattoos.
Gaston County Sherriff's Dept.
UNC Fan's Tarheels Face Tattoo Lands Him Behind Bars
Being a superfan is all well and good, but make sure that if you want to permanently mark your face in support of your team--you don't go down the whole criminal path. Nobody told Donald Shaun Black. His love of the UNC Tarheels brought him to justice quicker than gettin' rowdy at a sporting event. Black botched a drug deal and got rowdy with police. He was arrested for all kinds of fun charges and his facial Tarheels tattoo helped police track him down.
Ogden County Jail
Stop Clownin' Around and Put Your Hands Up!
Anthony Alexander had gone through life with little help from his guidance counselor. At some point permanently tattooing clown markings on his face sounded like a good idea. Well, Alexander is nowhere near as clever as The Joker. While police were searching a residence in relation to another crim, they literally found Alexander hiding in the closet. His tattoo expedited the process of realizing the guy had a warrant for criminal trespassing and locked him up. Not even a clown can laugh when a large man named 'Cupcakes' has a stranglehold on his fruit-cup.