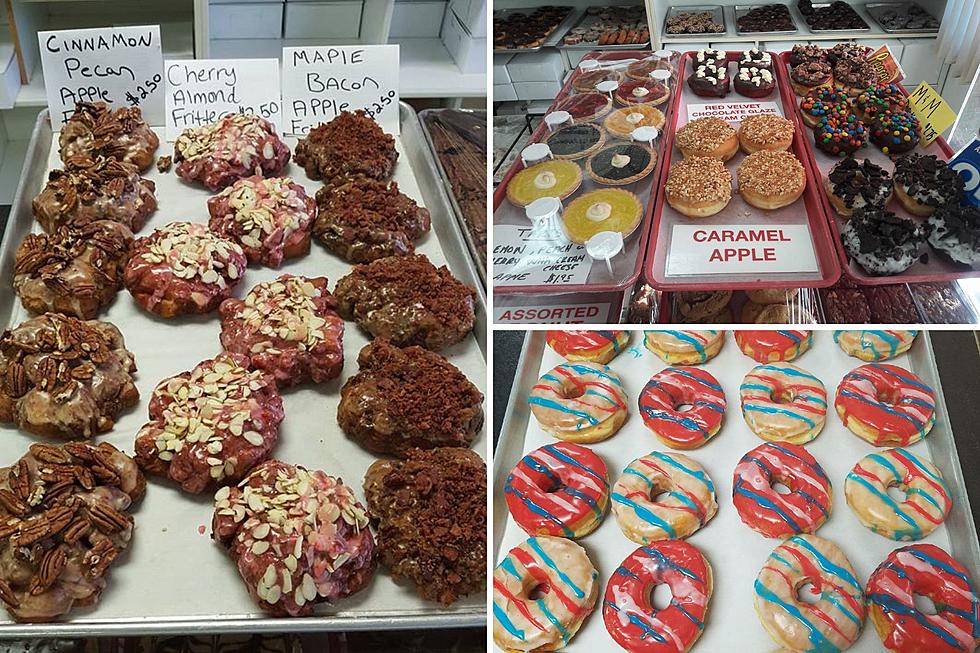 This Donut Joint Has Been Named the Best Donut Shop in Michigan
Apple Fritter Donut Shop, Facebook
The Mitten State sure has a ton of great bakeries churning out amazing donuts. One though, has been named the very best donut shop in Michigan.
When I think of legendary Michigan donuts, I definitely think of Marge's Donut Den in Wyoming, which has been serving up yummy desserts since 1975. Sweetwater Donut Mill in Kalamazoo also comes to mind! And you can't forget about all the apple orchards, like Robinette's Apple Haus and Winery, making delicious apple cider donuts each fall.
Popular foodie website Love Food recently made their picks for the best donut shop in every state. Their selections are based on genuine user reviews, awards and accolades, and the first-hand experience of the Love Food team.
So which donut shop reigns supreme in Michigan?
Apple Fritter Donut Shop in Ferndale.
Here's Love Food's praise for the bakery:
This family-run Ferndale favorite might be named for its apple fritter donuts (which some customers reckon are the best around), but it's famed for its blueberry version, which comes laced with maple syrup and tastes simply amazing. People love the fact that the flavors are baked right into the donuts, rather than just featuring in the glaze and toppings.
Here's that blueberry fritter they're talking about.
In addition to fritters, you'll find all sorts of pastries - cake donuts, glazed donuts, long johns, cinnamon rolls, muffins, turnovers, Danish, and more.
With 154 reviews on Yelp, Apple Fritter Donut Shop has 4.4 out of 5 stars.
Claire writes,
Simply amazing bakery in Ferndale! The fritters are fabulous and come in a variety of delicious flavors (apple, blueberry, cherry, maple). The donut selection is astounding and the coffee is fresh and hot. Will be coming back again and again!
Amelia says,
I've been in three times over the last six months and I never make it past the delectable fritters! I stopped in looking for a cherry fritter for my mom & not only did they have cherry, but cherry almond, blueberry, maple, bacon... Delicious & delectable!
Want to visit? Apple Fritter Donut Shop is located at 741 E 9 Mile Rd in Ferndale.
Road Trip! The Top 182 Cities in the United States for Foodies
WalletHub.com
did a deep dive into what makes a city a food fan destination. For a full look at the methodology, scroll to the bottom. Here are WalletHub's Top 182 Cities in the United States for Foodies based on affordability (1-182); diversity, accessibility, and quality of food(1-182); and assigned each city a score based on these and other variables.
Gallery Credit: Scott Clow