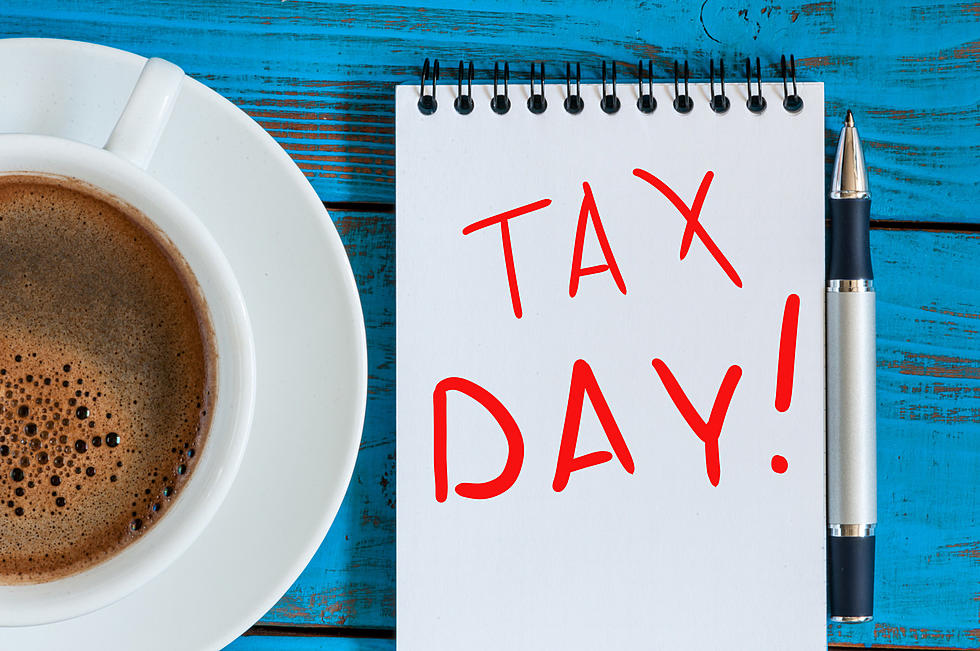 All the Tax Day Deals for 2021
Bychykhin_Olexandr/ThinkStock
Tax Day has arrived. You had an extra month to get your taxes filed this year and hopefully you're expecting some money back so you can save it, spend it, or #treatyoself. But even if you're the one who owes money there are several places where you can feel better about saving money today.
For Tax Day 2021, these are the businesses that are offering deals and freebies:
Applebee's
Through Sunday, May 23 you can get $5 Springtime Sips. Your choice between a Strawberry Daq-A-Rita or Tipsy Shark. These are their "mucho cocktails" so they come in a big glass. Exactly what you need after finishing your taxes.
Capriotti's Sandwich Shop
CAPAddicts (reward program) get 10% off their meal today.
Coor's Seltzer
The company will "write off" your purchase of one or two 12-packs of any variety of seltzer. The purchase must be made today with the rebate submitted by May 24. You'll get the money sent to you via PayPal or Venmo. Redeem your offer here.
Jimmy John's
Use promo code 5OFF20 online or on their app through June 13th.
Krispy Kreme
This Monday (5/17) and next Monday (5/24) get a free medium coffee and Original Glazed Doughnut. No purchase necessary. Side note, if you're vaccinated, you can get a free doughnut every day for the rest of the year.
Southwest Airlines
Get 1,000 bonus points from the airline if you file your taxes using TurboTax.
For a list of other deals, including perks for being vaccinated, click here. RetailMeNot also has a list of businesses that participated last year. Might be worth checking with them if they are again.
If you know of any other place that is offering deals for Tax Day drop it in the comments and help us all out!