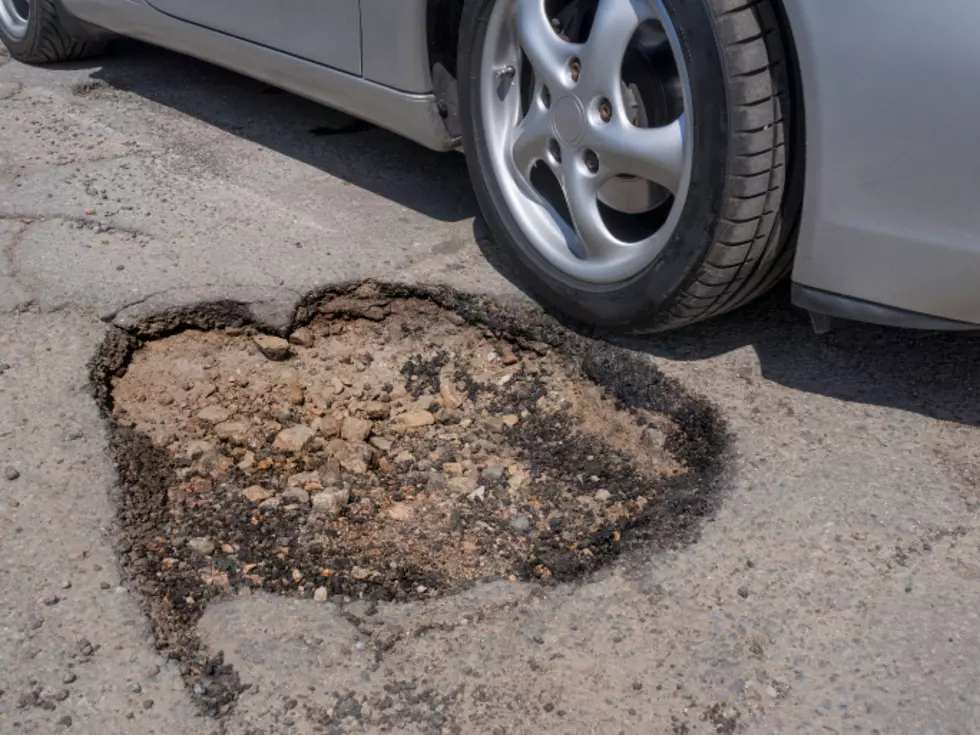 You Can Get Reimbursed by the State if Your Car is Damaged by a Pothole
Maudib/ThinkStock
Anyone who lives and/or drives in Michigan knows that we have some of the worst roads in the country. Potholes everywhere!! And they've only gotten worse as of late.
Many of us have probably gotten a flat tire because of a pothole which adds an unnecessary stress, especially when it comes to dishing out the money to get it fixed. However, if you fall victim to a pothole and it causes damage to your car... you could try to get it reimbursed by the state! *There is a God*
If it happened on a state road (i.e. US-131 or I-96) and costs less than $1,000 to get your car repaired, you can file a claim through MDOT by filling out this form. Make sure to save everything, though! WILX says you will need proof.
 ...such as copies of car repair estimates, or copies of actual bills paid for by out-of-pocket repairs."
You will also need to prove that the state knew of the problem and didn't take the necessary steps to fix it within a 30-day period. So while it is possible to get money back; it's not as easy as you may think. According to Fox 2 Detroit out of 267 people who filed a claim in 2017, the state only reimbursed 9.
As far as local roads go, each county operates differently. Kent County's website states that they aren't liable and typically will not reimburse people. But you can report an issue here.
All in all, it's up to you to decide if filing a claim is worth the headache or not, but it never hurts to try. And with that being said, here's to hoping you don't get sucked up by a pothole!