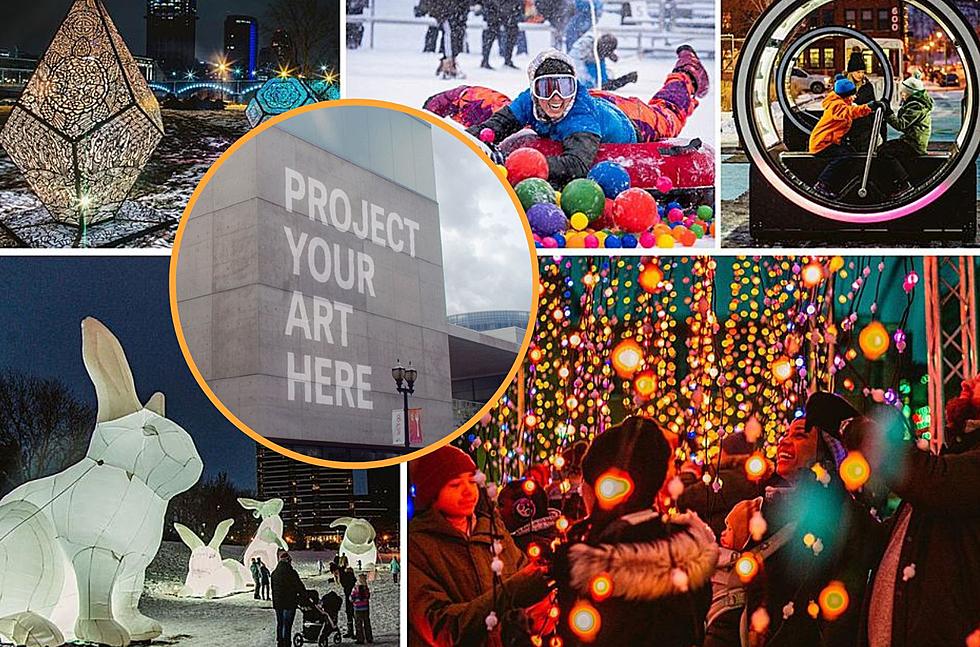 Win a $10K Grant to Project Your Art on Grand Rapids Art Museum
Downtown Grand Rapids Inc., Facebook
Calling all artists! You have a unique opportunity to get your art in very visible spot in Grand Rapids - and get a $10,000 grant to make it happen!
World of Winter, the largest winter festival in the Midwest will be back in Grand Rapids January 12 to March 10, 2024.
The Downtown Grand Rapids Inc.-organized festival features more than 50 outdoor events, a gallery of 50+ sculptures throughout the city, and more than 30 public art installations created by local, national and international artists.
It's even been ranked among The Ten Most Epic Winter Festivals in the U.S.!
Well, for World of Winter 2024, Downtown Grand Rapids Inc. is offering a grant of $10,000 for a temporary projection to be displayed during the festival on the outside of the Grand Rapids Art Museum.
So, Michigan-based artists, they are looking for your portfolios and proposal ideas!
Downtown Grand Rapids Inc. says,
Show us something that really catches our eye and gets us excited. Can't wait to see what you've got.

 
Proposals are due here October 2, 2023.
The selected artist will be provided with a projector, location at the GRAM, and a $10,000 stipend to produce and display work for the duration World of Winter.
The grant is supported by Smith, Haughey, Rice & Roegge.
CHECK OUT WORLD OF WINTER 2022
I had so much fun with my wife Lindsey checking out some of the amazing displays for World of Winter 2022 which has tons of great events in Grand Rapids now through Sunday, March 6th. Here are some of my favorite pictures I took.