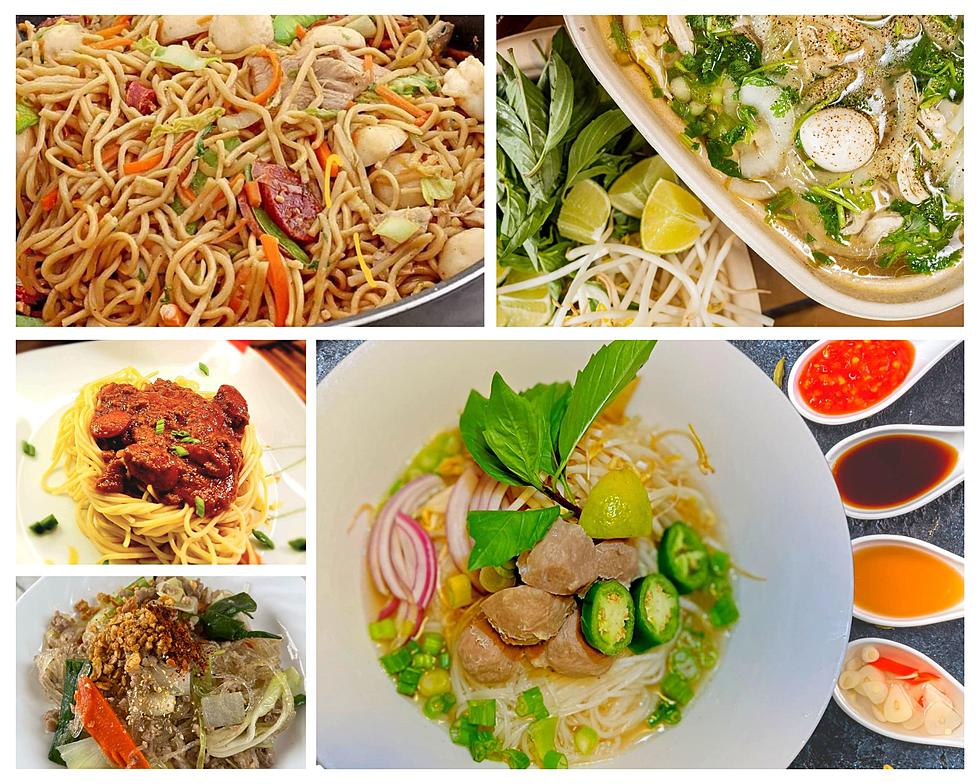 Yum! Noodle Fest Returns to Grand Rapids This Saturday
Grand Rapids Asian-Pacific Foundation, Facebook
There's nothing like a delicious noodle dish, especially during a cold West Michigan winter. Warm up (and fill up!) your belly this weekend at Grand Rapids' second annual Noodle Fest.
Noodle Fest Grand Rapids March 4, 2023
The Grand Rapids Asian-Pacific Foundation is hosting Noodle Fest March 4, 12p.m. to 5p.m. at  Calder Plaza as part of the World of Winter festival.
Local restaurants will battle it out for the title of 2023 Noodle Fest Champion.
Noodles are $6 per bowl.
There's also a Spicy Noodle Challenge at 2p.m. and a Pho Eating Contest at 4p.m.
Spots are full for the Pho Eating Contest, but you can still sign up for the Spicy Noodle Challenge here.
Mochi Donuts will be available for purchase too!
Here's a look at the winning dish from last year from Pho 616, which you'll be able to try at this year's festival, along with a vegan version.
Who is Competing in Grand Rapids Noodle Fest 2023?
Eleven noodle dishes are competing in Noodle Fest 2023.
Amazing Myanmar Asian Cuisine
PHỞ 616 Catering
Adobo Boy
Rak Thai
Monsoon Vietnamese Cuisine
Angel's Thai Cafe
Maggi's Kitchen
Brunch and Rice
Thai Street Noodles
Pho-King Good
Hmong Palace
Take a look at what they're serving below:
Entertainment at Grand Rapids Noodle Fest
Entertainment is happening throughout the day at Noodle Fest, including live music, a DJ, games, "Better Than Karaoke", and more!
Here is the full schedule:
Grand Rapids Needs These Popular Restaurants And Businesses in 2023
These are the top restaurants and businesses people in Grand Rapids would like to see open up in 2023.