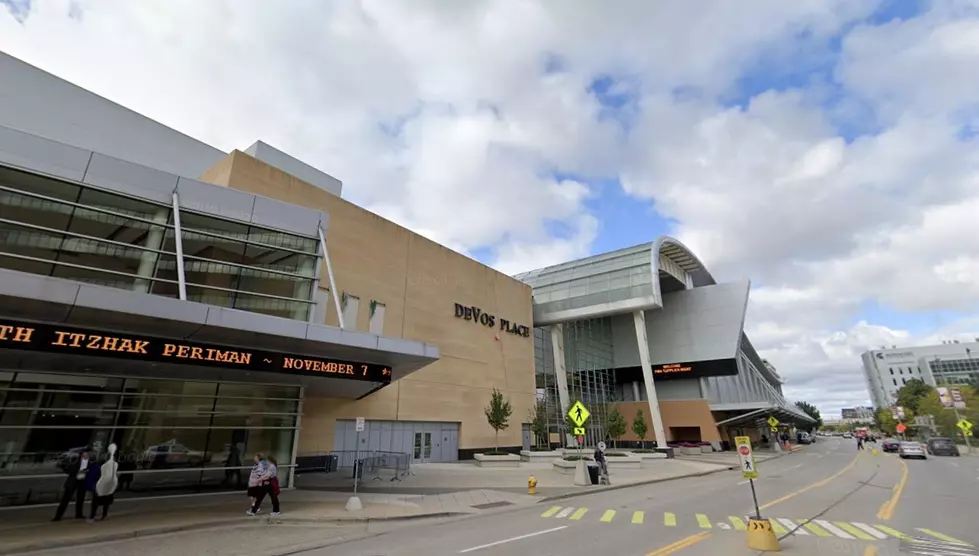 Where To Park At DeVos Place For Your COVID Vaccine
Google Street View
The Devos Place vaccination location is expecting their busiest day to date. They anticipate vaccinating 12,000 people. If you're making plans to go there, this is recommended parking.
In response to the congested day, official have made plans for the increase in traffic. Reported by Fox 17, this is the list of parking places...
Government Center Ramp, 300 Monroe, across the street from DeVos Place- The ramp can be accessed off Ottawa or one of the two Monroe entrances. Bring your parking ticket to the clinic for validation.
MOTU: Park at any of the MOTU meters. To download the MOTU app instructions, click here and then on DeVos Place Instructions. You can get $3 OFF with code VACCINECLINIC
Gerald Ford Museum North and South Lots and Rapid Shuttle: Park at the Museum lots, located off Scribner Avenue and Bridge Street/Michigan Avenue. These lots are available as overflow, and gates will open automatically upon entry.
A shuttle from The Rapid will run every eight minutes to and from DeVos Place. The shuttle stop is located on Bridge Street/Michigan Avenue. To return to these lots, The Rapid will pick up at the bus stop located just outside of DeVos Place/Monroe Avenue on the left after exiting the building.
To register or more information visit vaccinatewestmi.com
LOOK: Answers to 30 common COVID-19 vaccine questions
While much is still unknown about the coronavirus and the future, what is known is that the currently available vaccines have gone through all three trial phases and are safe and effective. It will be necessary for as many Americans as possible to be vaccinated in order to finally return to some level of pre-pandemic normalcy, and hopefully these 30 answers provided here will help readers get vaccinated as soon they are able.