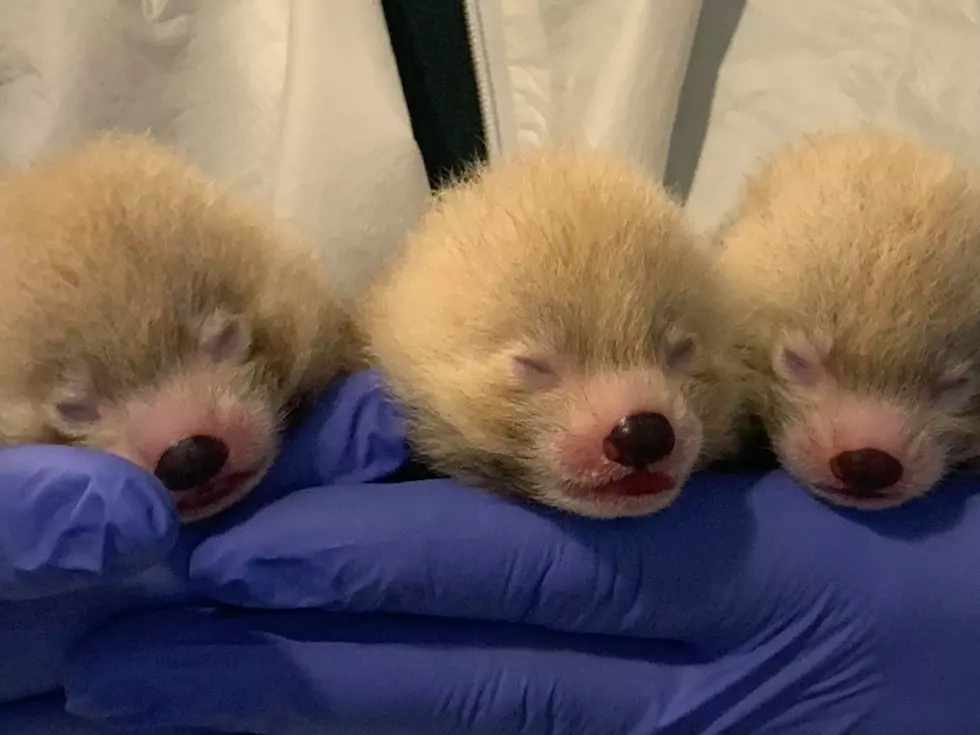 West MI's Kirk Cousins Kicks Off John Ball Zoo's Red Panda Triplets Naming Contest [VIDEO]
John Ball Zoo/ Facebook
John Ball Zoo recently welcomed three ADORABLE red panda triplets -- and those little ones need names!
West Michigan native Kirk Cousins is helping to kick off the zoo's naming contest for the red panda babies, WZZM-13 reports.
The Minnesota Viking and former Michigan State University quarterback appears in a video with his family's suggestions for one of the cubs: Sparty.
John Ball Zoo says select donors who made the red panda habitat possible and zoo keepers also gave their name suggestions and now we get to vote on our favorites!
All three little ones are female. Which names are your faves?
Panda Cub One: Zoe, Rose, or Masala
Panda Cub Two: Sage, Pixie, or Ruby
Panda Cub Three: Ginger, Willow, or Sparty
We can vote for a name once per day here. Each vote is $1 and will aid in red panda conservation efforts. If you'd like to cast more than one vote for a particular name or you'd like to vote for more than one name, each vote costs $1.
Voting closes Sunday, August 30 at 11:59pm. The zoo says they will announce the winning names September 4th.
The red panda triplets were born at the zoo June 25, 2020.
They are mom Wasabi's first cubs; dad Wyatt fathered two other cubs previously.
John Ball Zoo said the birth is very exciting and significant for the zoo and the red panda species. Red pandas are endangered and it is believed there are less than 2,500 adult red pandas left in the wild.
The SSP is one of the Association of Zoos & Aquarium's many conservation programs. The SSP's primary role is to serve as a breeding program for selected endangered or threatened species. The goal is to maintain a healthy and genetically diverse population for these animals in order to increase their numbers.
John Ball Zoo shared the above video of Wasabi and her cubs in the maternity den soon after they were born.
To stay updated on the we can stay updated on the red panda family, follow John Ball Zoo on Facebook and Instagram.
Enter your number to get our free mobile app