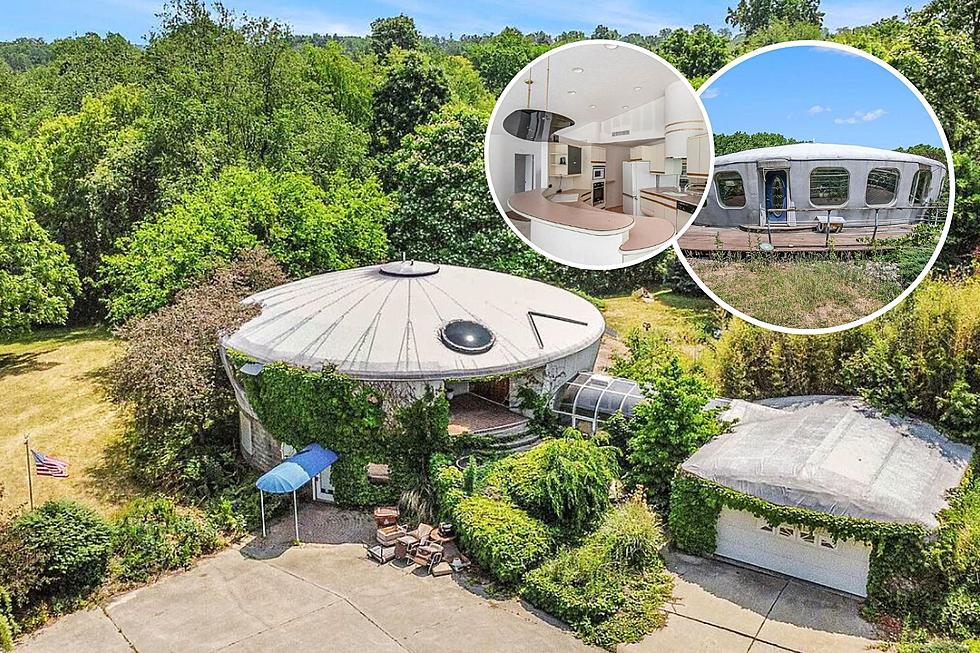 UFO-Shaped House in Lansing Hits the Market for Nearly $360,000
Via/ Canva, Via/ Zillow
Now, this is a UFO sighting I can actually believe.
In Lansing, a uniquely shaped home is selling for nearly $360k. The home, at 1633 E Clark Road in Lansing, has been dubbed, "Light Landings," by the sellers.
It includes:
3 bedrooms
3 bathrooms
2 car garage
Built in 1994, the home is being sold as-is and is definitely in need of some major upgrades. The yard could use some TLC, too. But, don't take my word for it. Take the tour below:
UFO-Shaped House Hits the Market in Lansing for Nearly $360k
For those who, "want to believe."
Out of this world, right?
If you're interested in the home, you can contact the listing agent, Stacie P Neros, at 517-896-2025. And, see the full Zillow listing here.
Sure, that home may be shaped like a UFO. But, can it spin? Because, this home in Illinois can:
This House in Illinois Not Only Looks Like a UFO...it Spins, Too
This house in Illinois is one of a kind and, surprisingly, very spacious.
For Sale: Kzoo Cottage Is Straight Out Of A Fairy Tale
The home at 1749 Greenlawn Ave in Kalamazoo, Michigan is located minutes from K College, WMU, downtown shopping, and more!