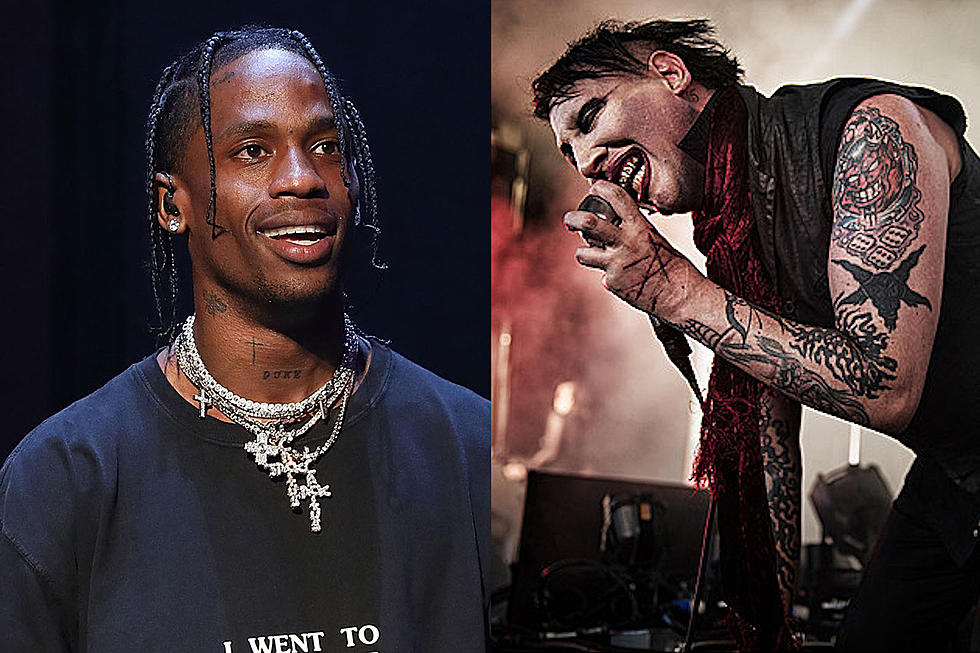 Rapper Travis Scott Recruits Marilyn Manson for Hip-Hop Festival
Taylor Hill / Mike Brooks/DAL/Voice Media Group via Getty Images
Rapper Travis Scott has recruited Marilyn Manson to perform at his second annual Astroworld Festival. Going against a lineup filled with hip-hop acts, Manson will bring his chaos to Houston, Texas, on Nov. 9.
This year's fest will also mark the first time Astroworld has featured a rock artist, with Post Malone, Lil Wayne, Young Thug and more headlining with Travis Scott last year. For 2019, Travis Scott will close out the night following performances from Migos, Gucci Mane, Pharrell, and of course, Marilyn Manson.
"The meticulously curated lineup is comprised of artists that Scott himself has hand-selected to perform showcasing his diverse tastes and admiration for artists of all genres, as well as special relationships formed through musical collaborations," reads an Astroworld press release.
Last year, Scott and Manson were photographed together backstage at the 2018 Voodoo Festival in New Orleans. Manson would later post the pic on his social media accounts:
Manson has been well-respected by the new generation of hip-hop, with Lil Uzi Vert even spending six-figures on a diamond Marilyn Manson chain.
The Evolution of Marilyn Manson (1994-2019)