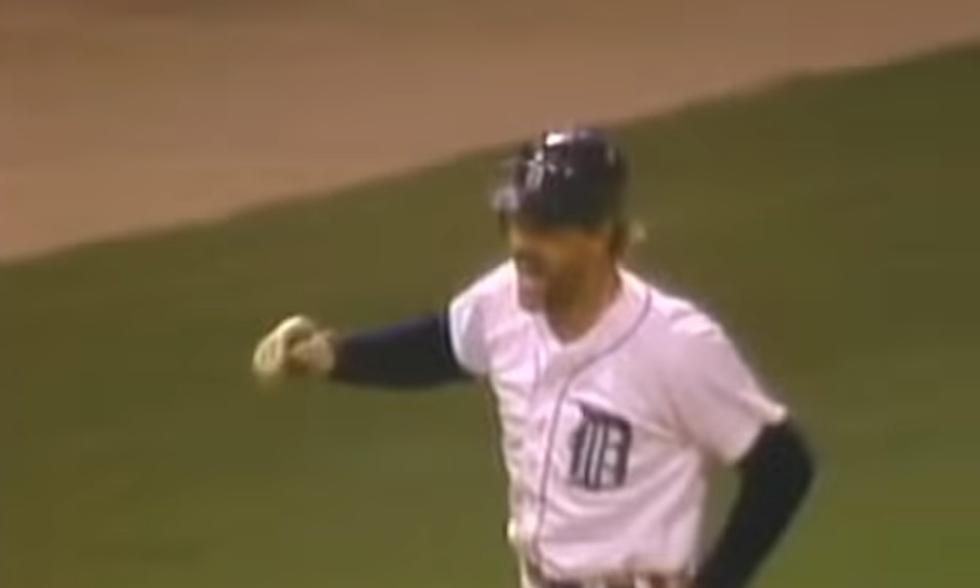 Throwback Thursday: Kirk Gibson Cements His Place In Tiger Lore
MLB Vault via YouTube
Where were you when Kirk Gibson hit the blast the made him a Tiger legend?
On October 14, 1984, I was in the parking lot of the Big Boy in Gaylord, on a break from waiting tables. I was listening to the car radio as Kirk strolled to the plate in the bottom of the eighth of a tense game five of the World Series.
The Tigers led 5-4 but momentum seemed to have shifted to the visiting San Diego Padres. With two runners on, and one out, Padre reliever Goose Gossage was adamant when his manager came to talk to him on the mound that he had enough juice left to get Gibby out.
Gibson, witnessing the argument play out from the Tigers dugout, bet manager Sparky Anderson that Gossage would win the disagreement and pitch to him.
Gibby won the bet, and then clinched the game.
In a blast that resonated throughout the State of Michigan, Gibby sent a thunderous blast into the upper deck of old Tiger Stadium, putting the Tigers up by four.
Closer WIllie Hernandez than shut the door on the Padres in the top of the ninth, setting off a wild Motor City celebration that would last into the wee hours of the morning, and result in the overturning of several cars, and the burning of a police cruiser.
The 1984 Detroit Tigers have gone down as one of the best teams in Major League history, having won the 35 of their first 40 games and never looking back.  They then swept the Kansas City Royals in three games to win the ALCS, and took 4 of 5 from the Padres to win the World Series.
So where were you when the Tigers won their last World Series? Do you remember Gibson's titanic homer?