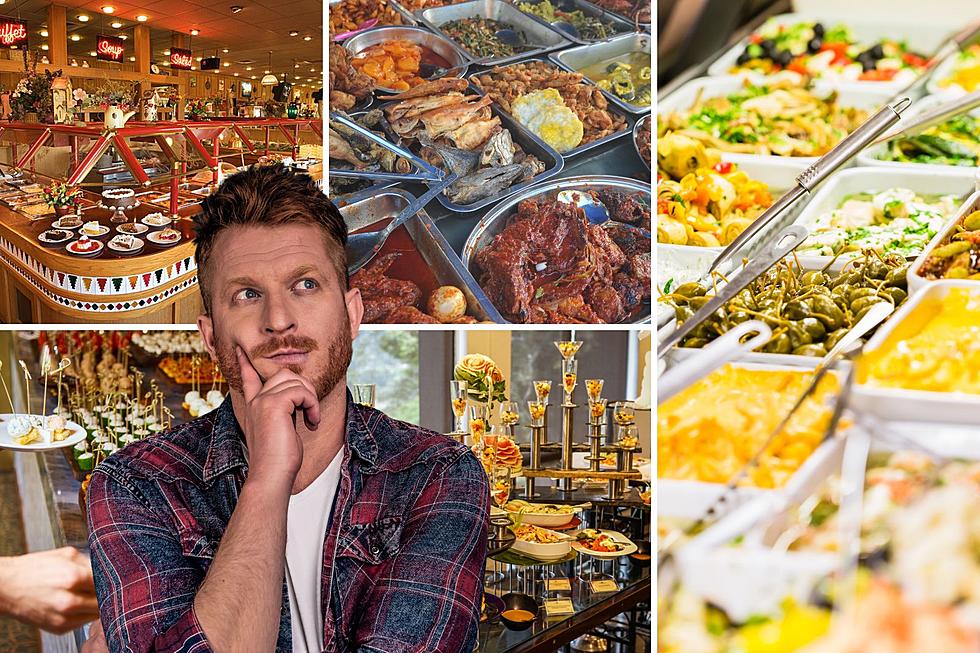 This is the Best All-You-Can-Eat Buffet in Michigan
Canva/ Thinkstock
One buffet in Michigan is being declared to superior to all others - can you guess which one it is?
For a while there, it seemed like buffets might become extinct... but after the pandemic, buffets bounced back!
In fact, according to some reports not only did buffets survive - but they are THRIVING.
What kind of buffet is your favorite? I LOVE a good salad bar, and breakfast buffets are pretty high on my list. My favorite though, might be Asian food buffets.
Well, one such buffet here in Michigan is getting national attention!
The Best All-You-Can Eat Buffet in Michigan
Food website Mashed sought to find the top buffet in each state. Their pick for Michigan?
Fuji Japanese Buffet near Detroit in Madison Heights.
Fuji claims to be the first Japanese food buffet in Michigan! The restaurant serves up traditional Japanese favorites and creative Asian fusion dishes.
You'll find nearly every type of seafood plus specialty dishes like Hong Kong-style dim sum. In addition to sushi and sashimi, Fuji Japanese Buffet offers shrimp, crawfish, lobster, squid, steak, chicken, vegetables, and fried food options.
You can also try the omakase, which is a chef's tasting menu where the chef selects and prepares a variety of dishes just for you.
And you can't forget dessert!
You'll also find a full bar with beer, wine, and a gigantic selection of cocktails.
Here's Mashed's praise for Fuji Japanese Buffet
Step through the doors and stop by the lobster tank to decide if you'd like to add a live lobster to the already wide-ranging buffet. Even if you say no to crustaceans, you'll have an aisle full of fresh fish to scoop in the sushi section alone. The selection of sea creatures runs as deep as the giant squid sleeps, slowly transitioning from fresh sushi to fried and steamed options with rows of oysters, mussels, crab legs, and peel-your-own crawfish. Fuji fills out its offerings with a decadent kimchi & seafood salad stand and a steamer station featuring chicken feet.
Depending on the day and time, a meal at Fuji Japanese Buffet will run an adult $18.98 to $27.98.
The Best All-You-Can Eat Buffet in Each State
Check out Mashed's full ranking here - and in the video below.
10 Michigan Restaurants That Have Been Named America's Best
From America's Best Restaurants, here's a list of at least 10 locally-owned Michigan restaurants that have been named the best!
Gallery Credit: America's Best Restaurants, Google Maps
Michigan's Best Chinese Restaurant - The Peterboro Detroit
Gallery Credit: The Peterboro Facebook