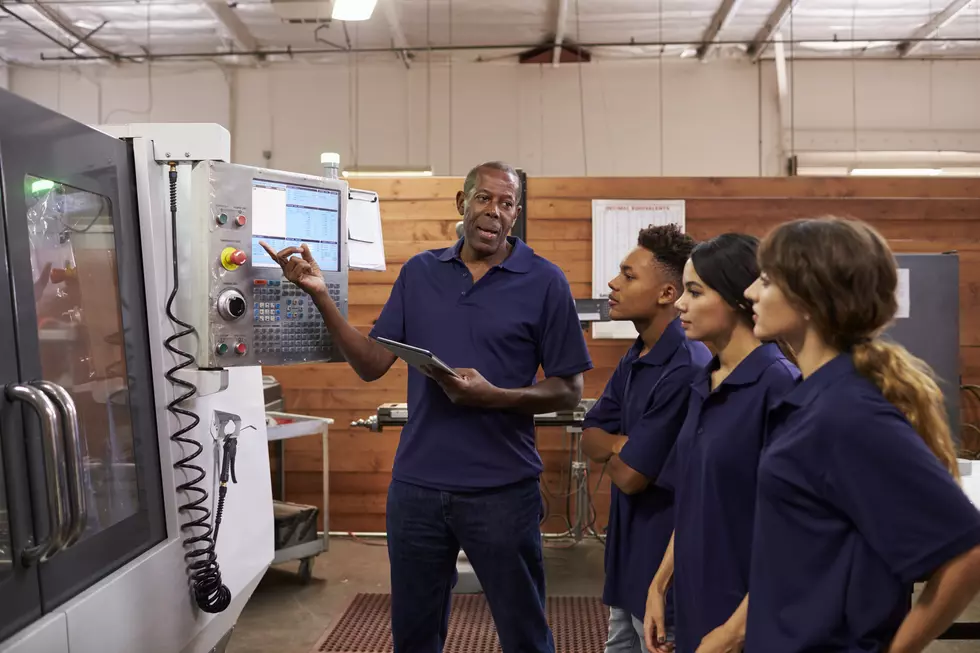 This is How West Michigan's Teens & Young Adults Can Get a Job this Summer!
monkeybusinessimages/ThinkStock
Getting a job as a young person isn't always the easiest and adding the affects of the pandemic on top of that doesn't make it any easier so this is a really cool opportunity for teens and young adults in Grand Rapids.
Through their youth empowerment program, GRow1000, the city of Grand Rapids will place 650 young people in different jobs this summer.  In a press release from the city they say that individuals between 15 and 24 are encouraged to apply now. The program began last year and employed 354 people in more than 60 types of jobs across West Michigan.
City Manager Mark Washington praised the businesses that teamed with them to help the city's youth.
Providing meaningful work is important in helping our youth stay productive and build skills during the summer.
He went on to say that in Grand Rapids alone there over 9,000 people between the ages of 15 and 21 and over 70% are under 18 and persons of color.
Investing in GRow1000 means investing in our community's future!
GRow1000 will run for a total of six weeks from June 14 through July 23 and will consist of working 20 hours per week. 18 and younger will get $10/hour and those above will be paid $13/hour. Applications must be submitted by Monday, April 19. A required paid training will be held in May.
This gives the younger generation an opportunity to gain knowledge in the workplace and make connections for the future. Applicants will not get to choose a place of employment but will rather be matched based on occupation interest, availability, and some other factors. Here's a list of FAQ's before you get started.
Employers can also sign up to participate and add to the growing list of businesses including (but not limited to): Amway, Celebration Cinema, Grand Rapids Civic Theatre, Fox Motors, Kent County Sheriff's Office, Meijer, and Metro Health.
LOOK: Here are 25 ways you could start saving money today
These money-saving tips—from finding discounts to simple changes to your daily habits—can come in handy whether you have a specific savings goal, want to stash away cash for retirement, or just want to pinch pennies. It's never too late to be more financially savvy. Read on to learn more about how you can start saving now. [
From:
25 ways you could be saving money today
]