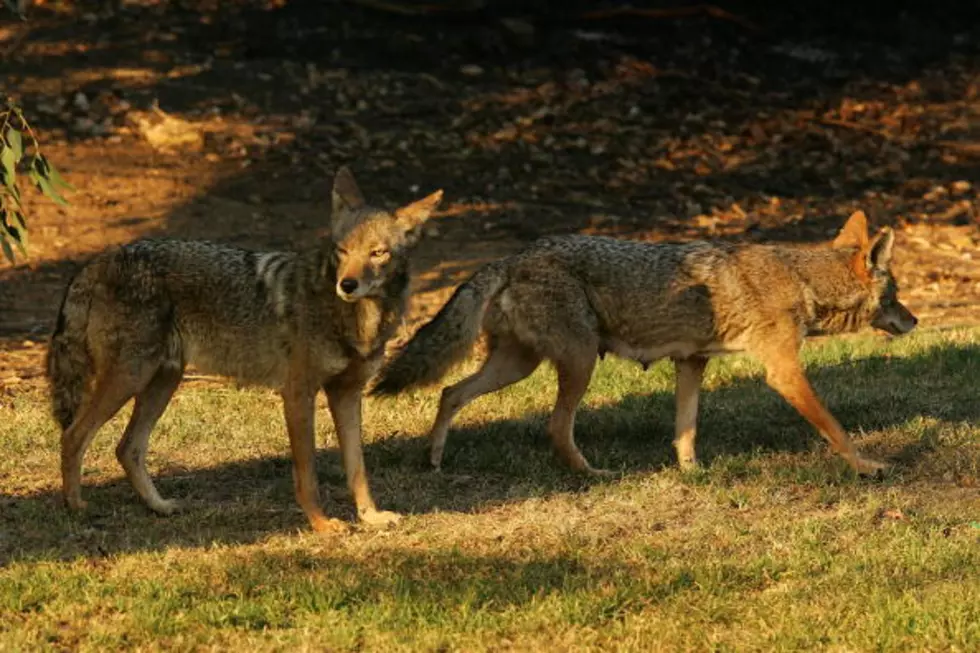 Surveillance Video Catches A Coyote Following A Man Into His Office
David McNew, Getty Images
Someone please tell Wiley Coyote that a spinal doctor is not the roadrunner, because this doc is having none of it!
In Mount Pleasant, South Carolina, Dr. Steve Poletti was walking into work and was followed in by a coyote!  Poletti said the coyote was following him, but at first he thought it was just a lost dog.  The animal made it inside the building with Poletti before chasing him out and following him until it got distracted by a squirrel (of course).
Wildlife control specialist Nathan Agee said that it was odd that the animal even went inside in the first place, but it could have been searching for food.  Also, based on the security video, it's not 100% clear if it's actually a coyote or just a dog.  If it was just a dog, it was probably just looking for a little attention.